17x9 +24 SSR Agle Struss 5x114.3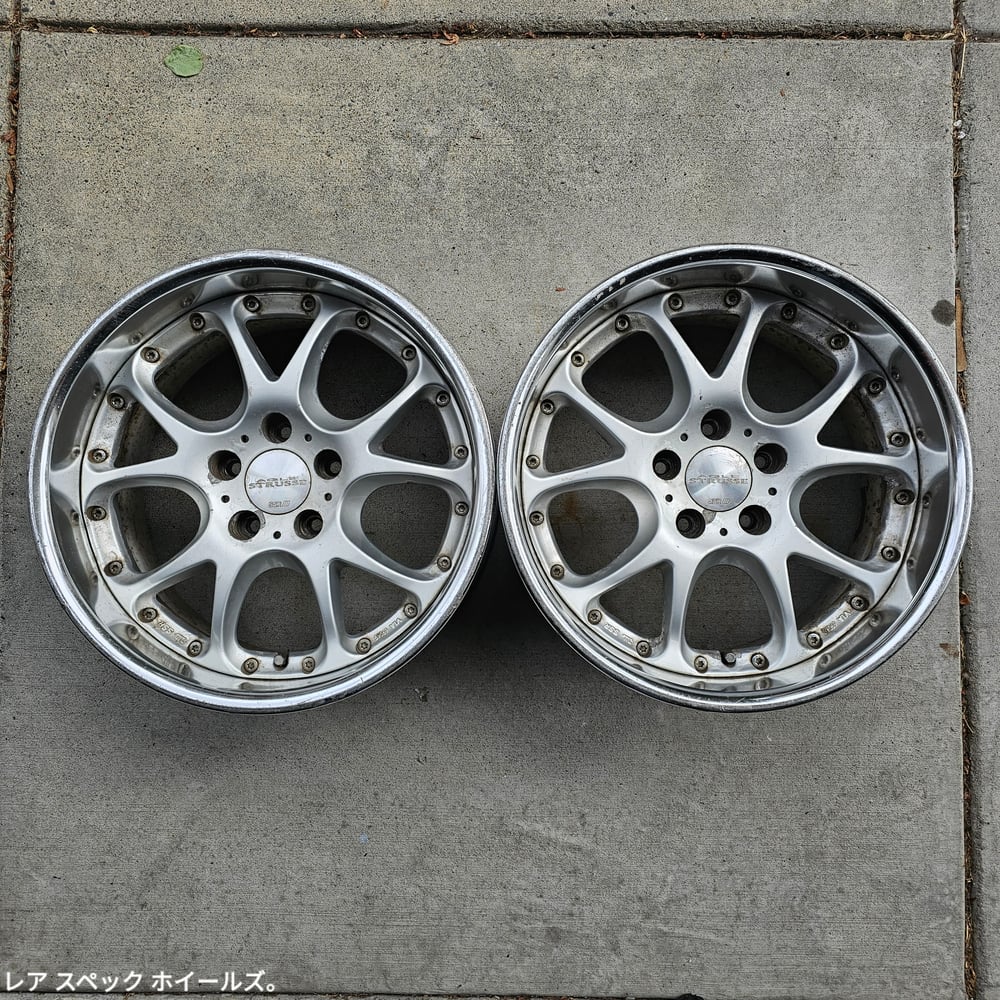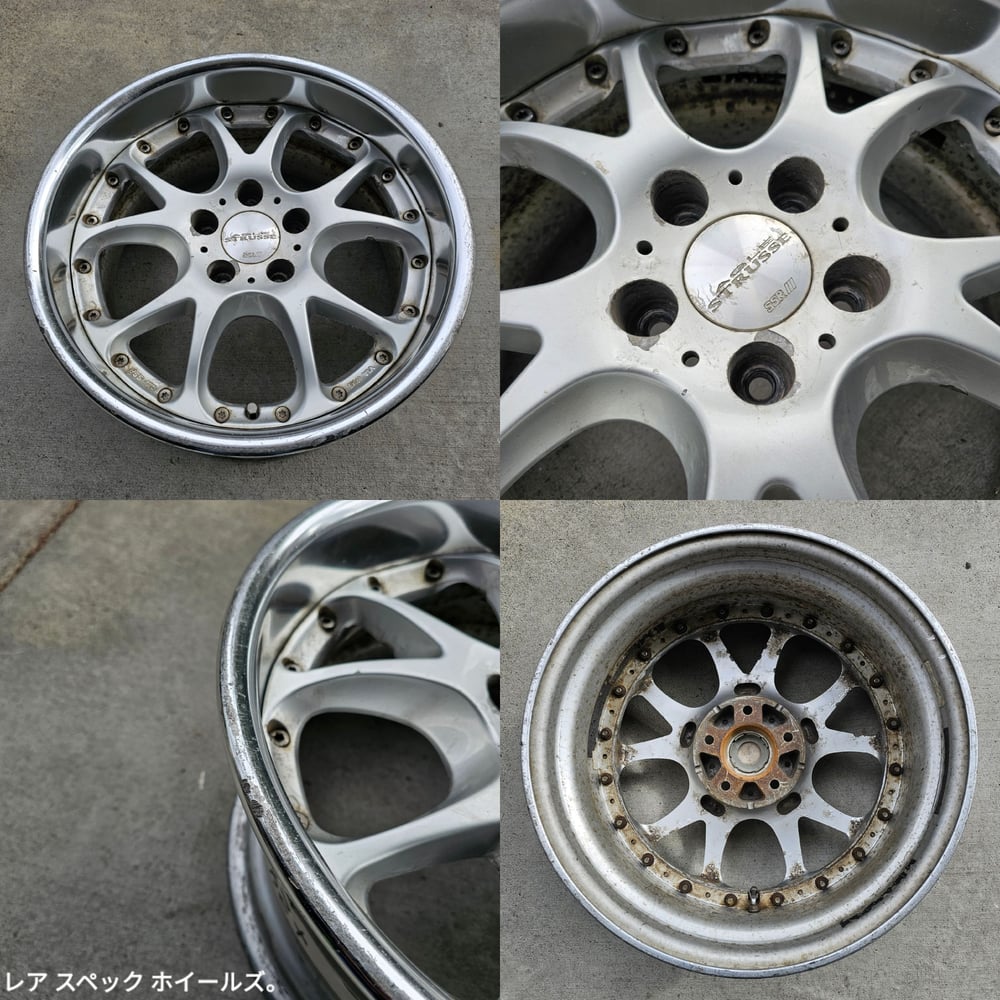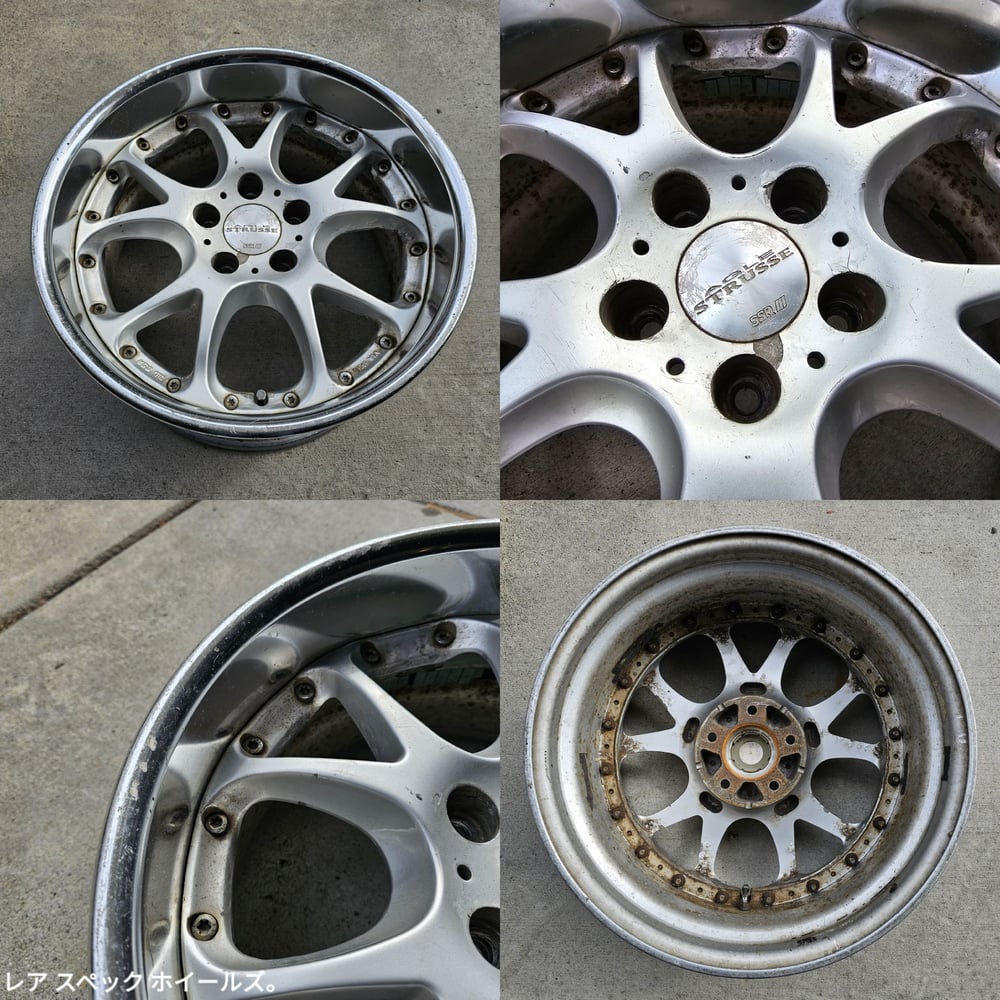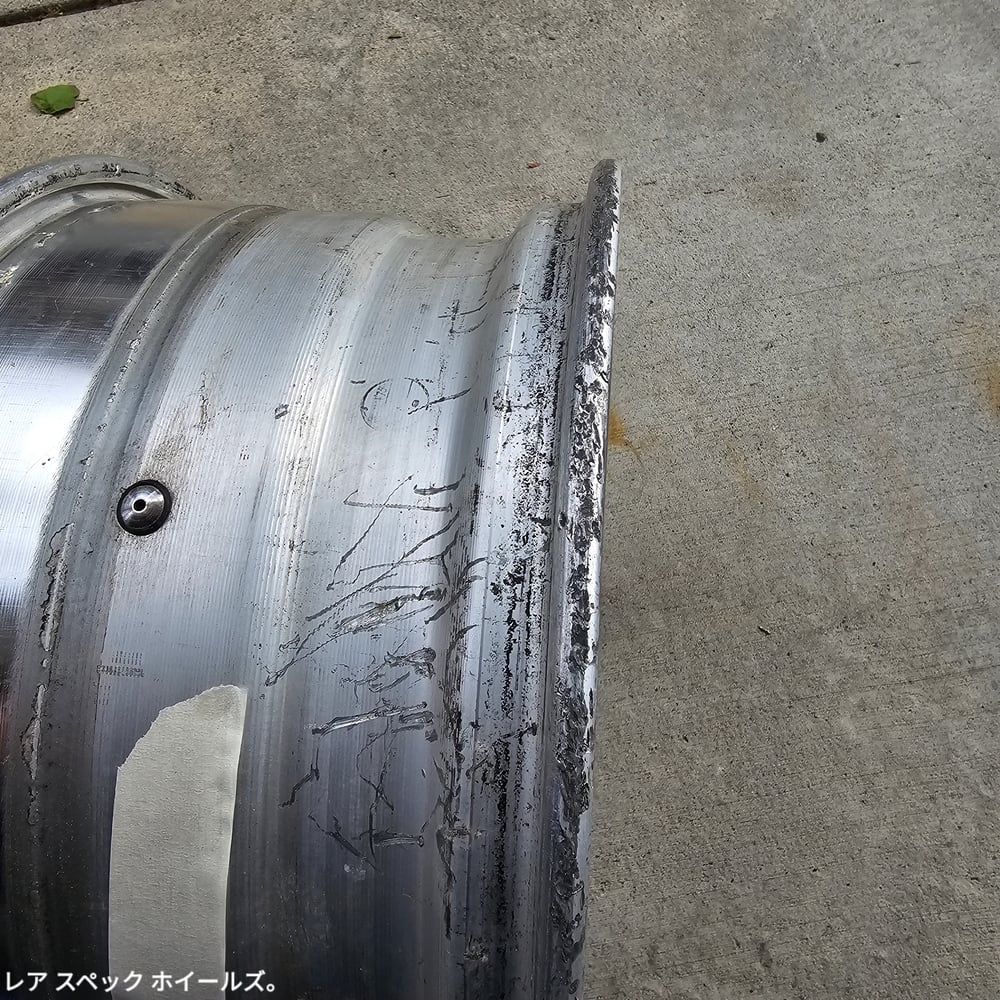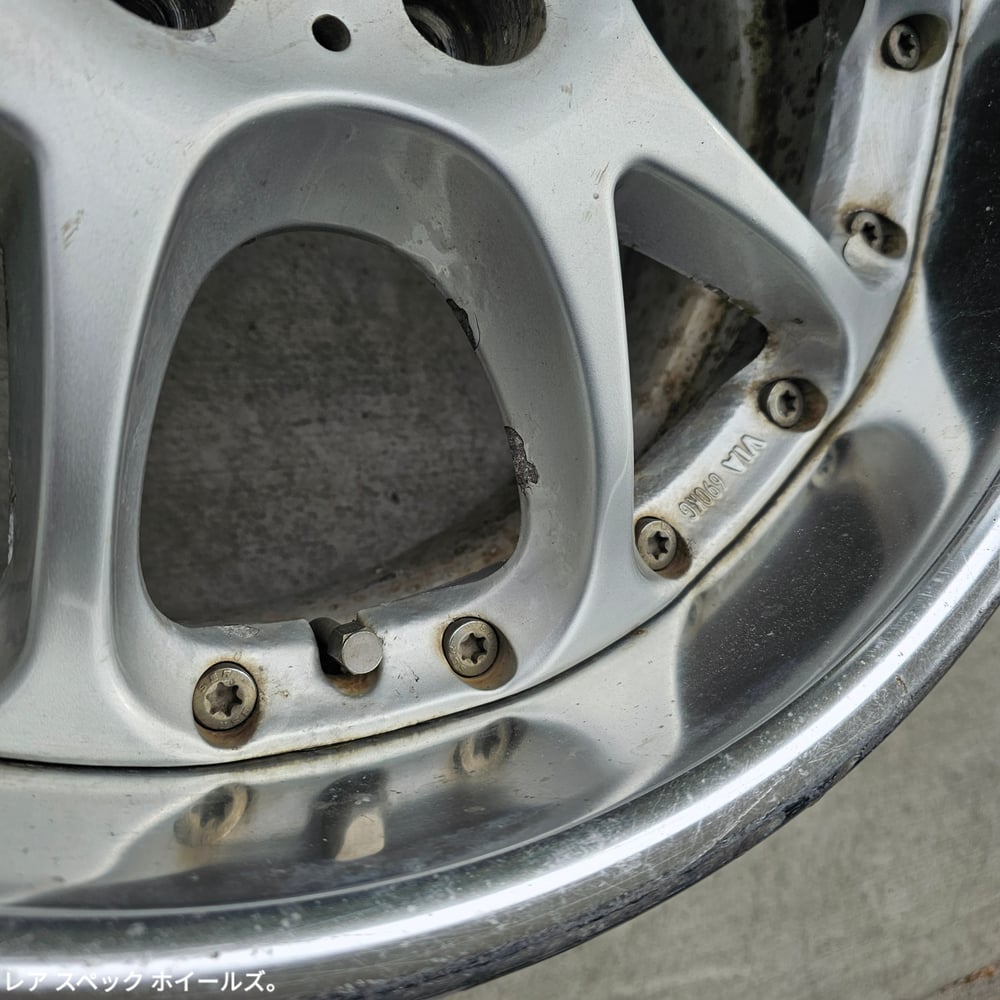 For Sale:
Pair (2) 17x9 +24
PCD: 5x114.3
SSR Agle Strusse
All original sizing. Made in Japan. 3pc construction (lip and barrel welded from factory).
Wheels sold AS IS.
Please note the corrosion on the lips and paint. Inner barrel have some rash. No warranty provided or implied. Please use your discretion based on the photos provided. For more info or photos or refinish options, please message directly.
For customers outside of Canada, it is possible that clearance fees, customs, and taxes will apply on entry to your country. Please familiarize yourself with these before making a purchase. Most items purchased are shipped via UPS.
All wheel purchases are final sale. No returns or refunds.