17x8 -6 Lodio Drive Pure Spirits Shrew 5x150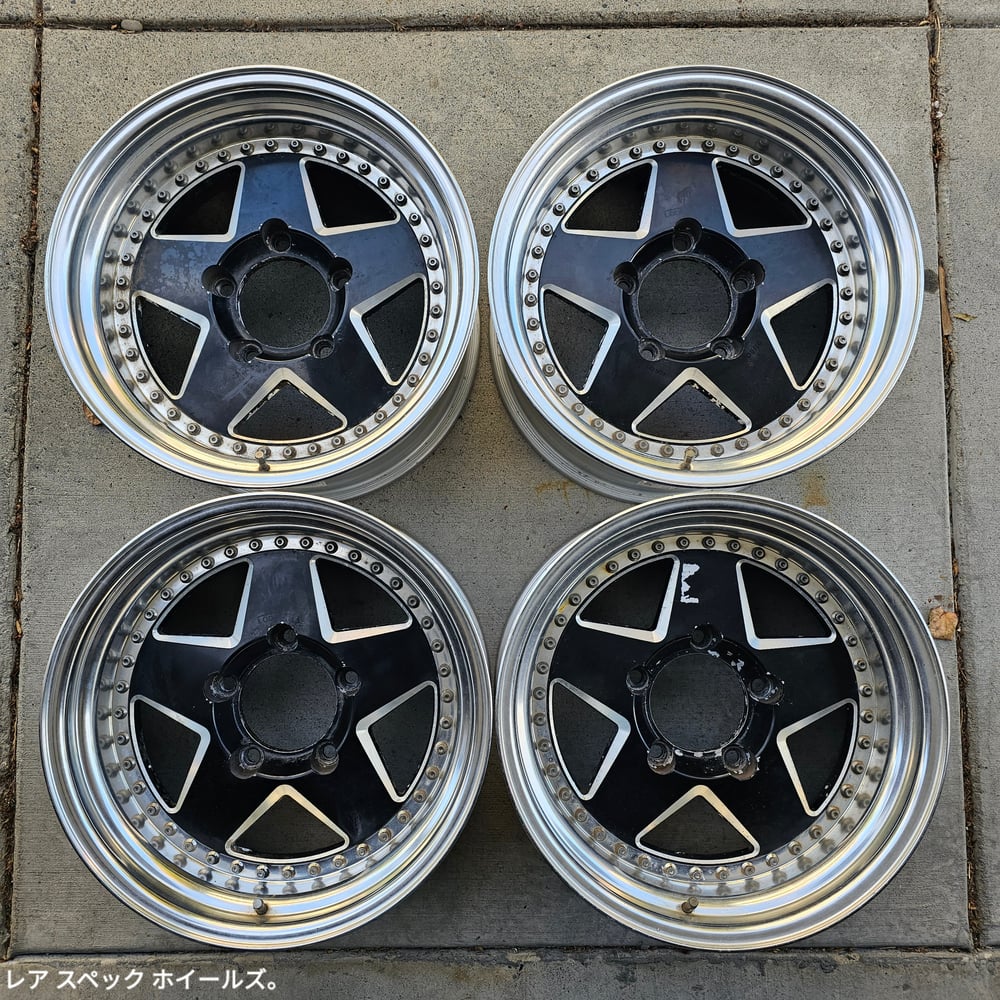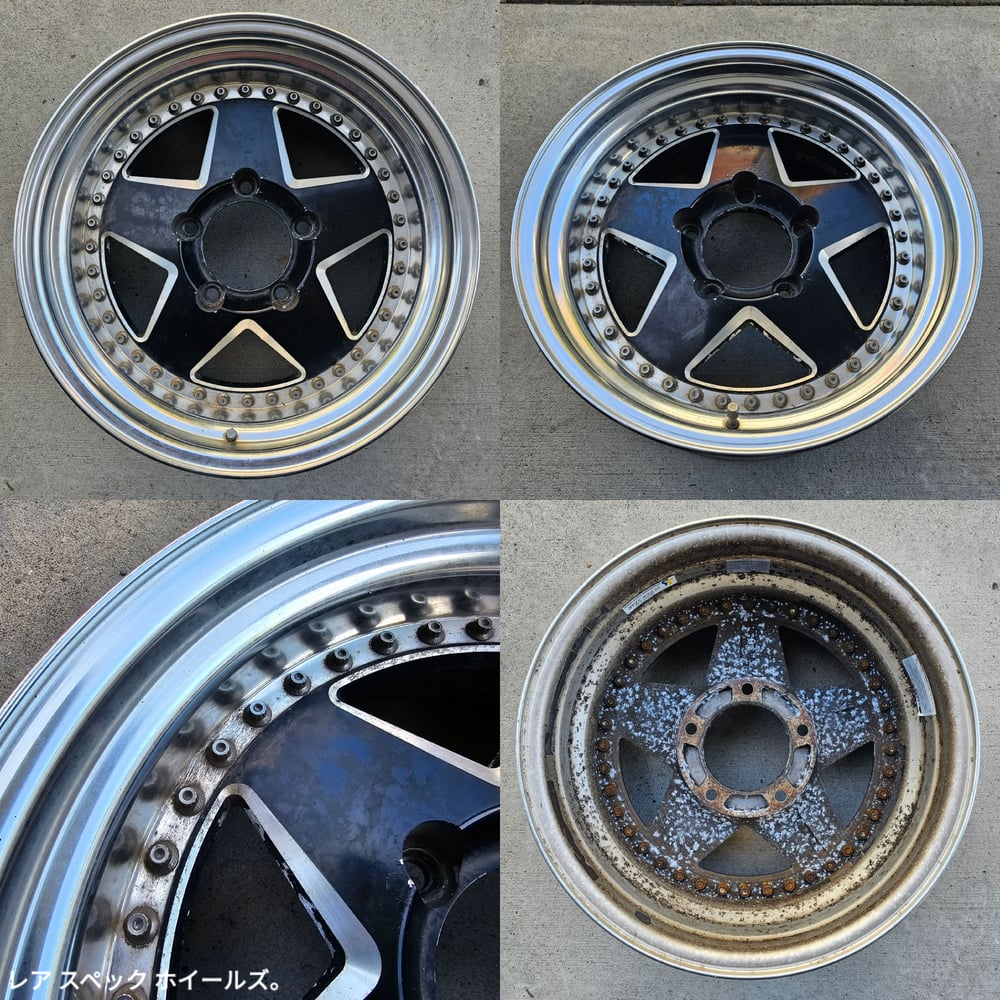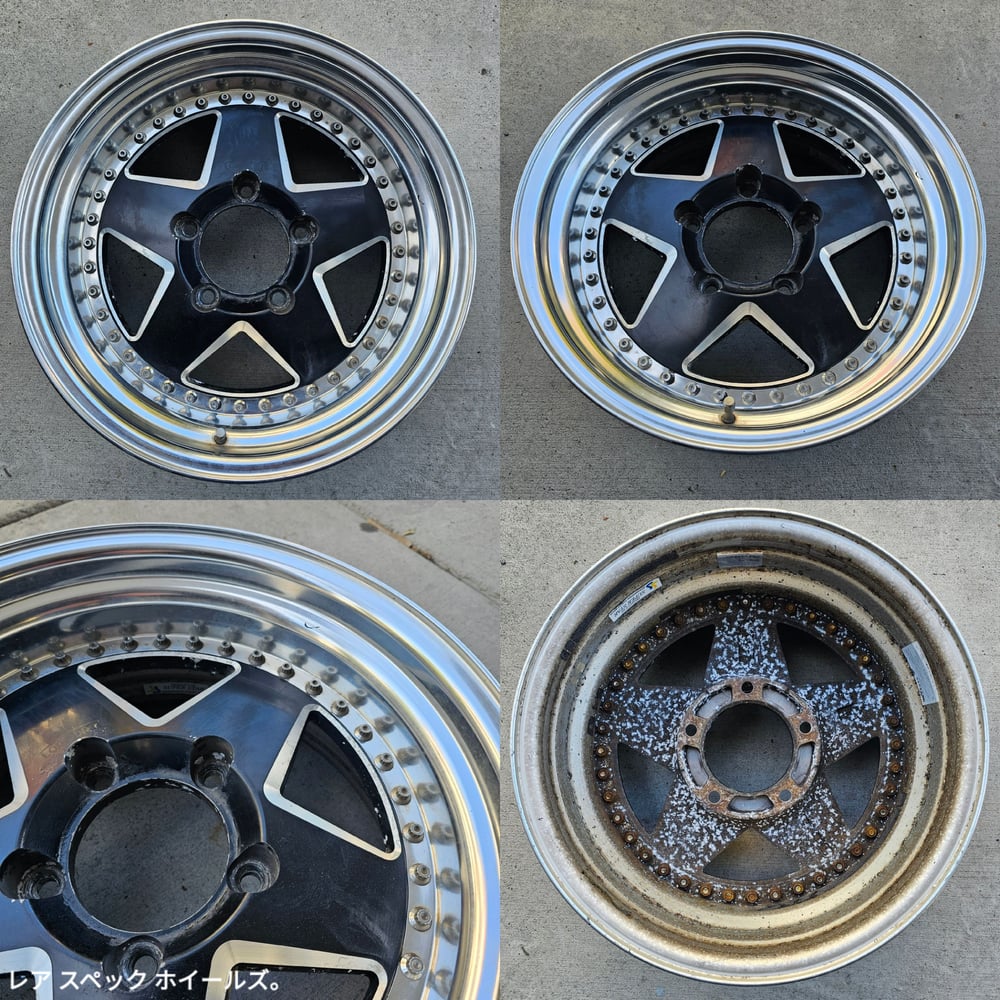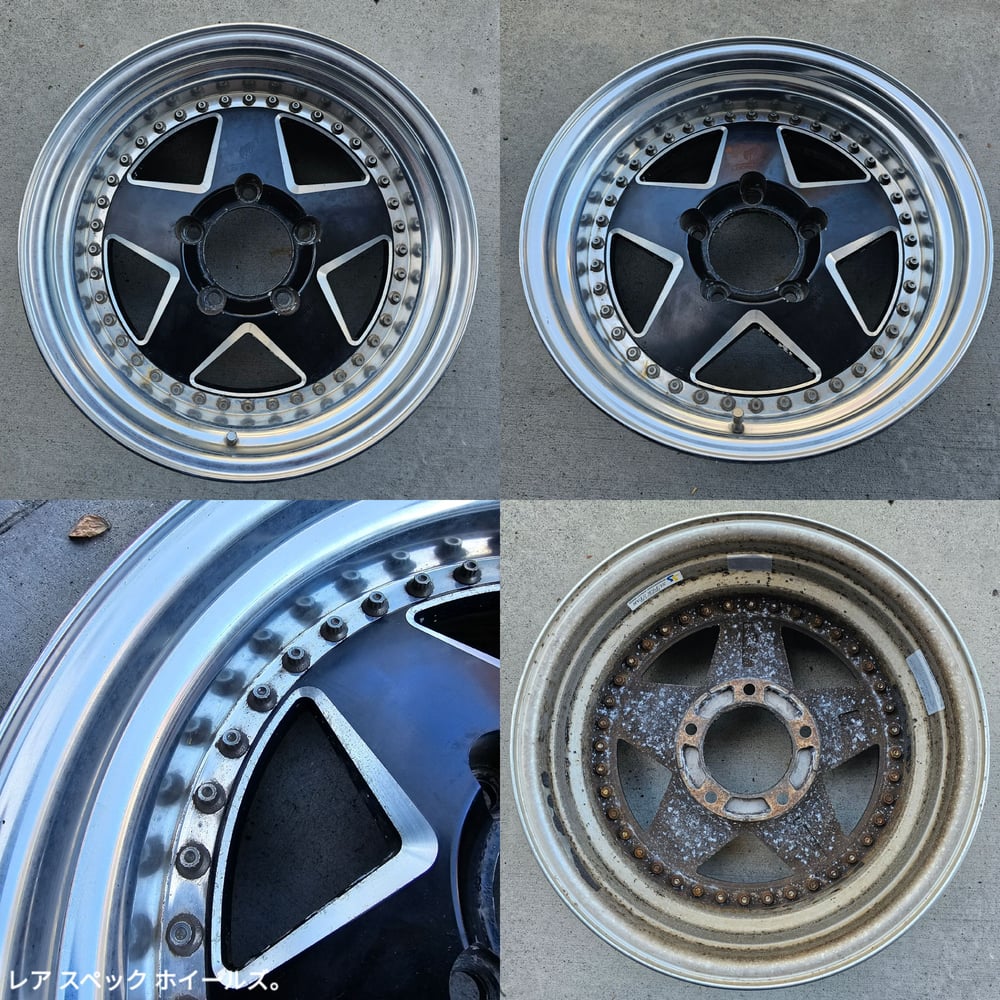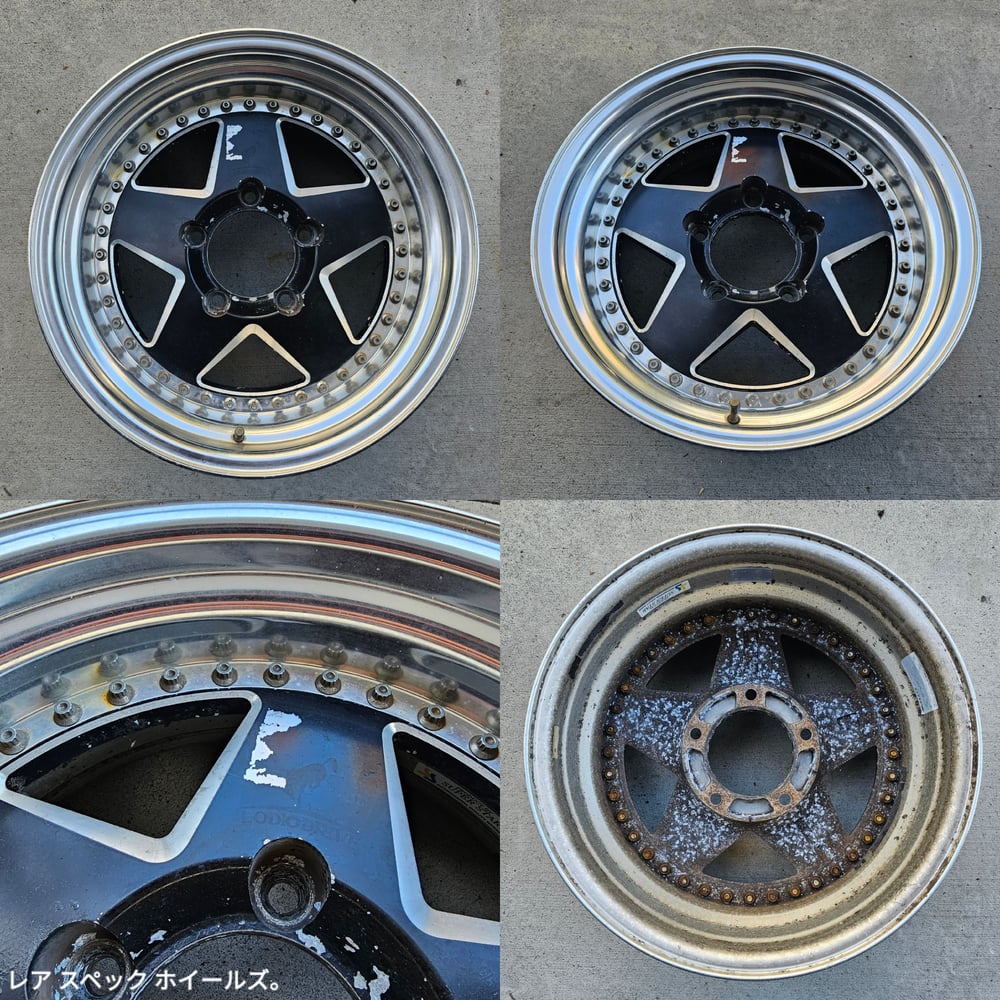 For Sale:
Set of (4) 17x8 -6
PCD: 5x150
Hub Bore: 110 approx
Lodio Drive Pure Spirit Shrews by Superstar Wheels JP
Made in Japan. True 3pc construction.
Wheel sold AS IS.
Please note the corrosion on the outers and face anodizing. All original. Please use your discretion based on the photos provided. For more info or photos, please message directly. Can be refinished or relipped for extra.
For customers outside of Canada, it is possible that clearance fees, customs, and taxes will apply on entry to your country. Please familiarize yourself with these before making a purchase. Most items purchased are shipped via UPS.
All wheel purchases are final sale. No returns or refunds.