16x9 +49 Lodio Drive Composition 4 Bayonet 5x150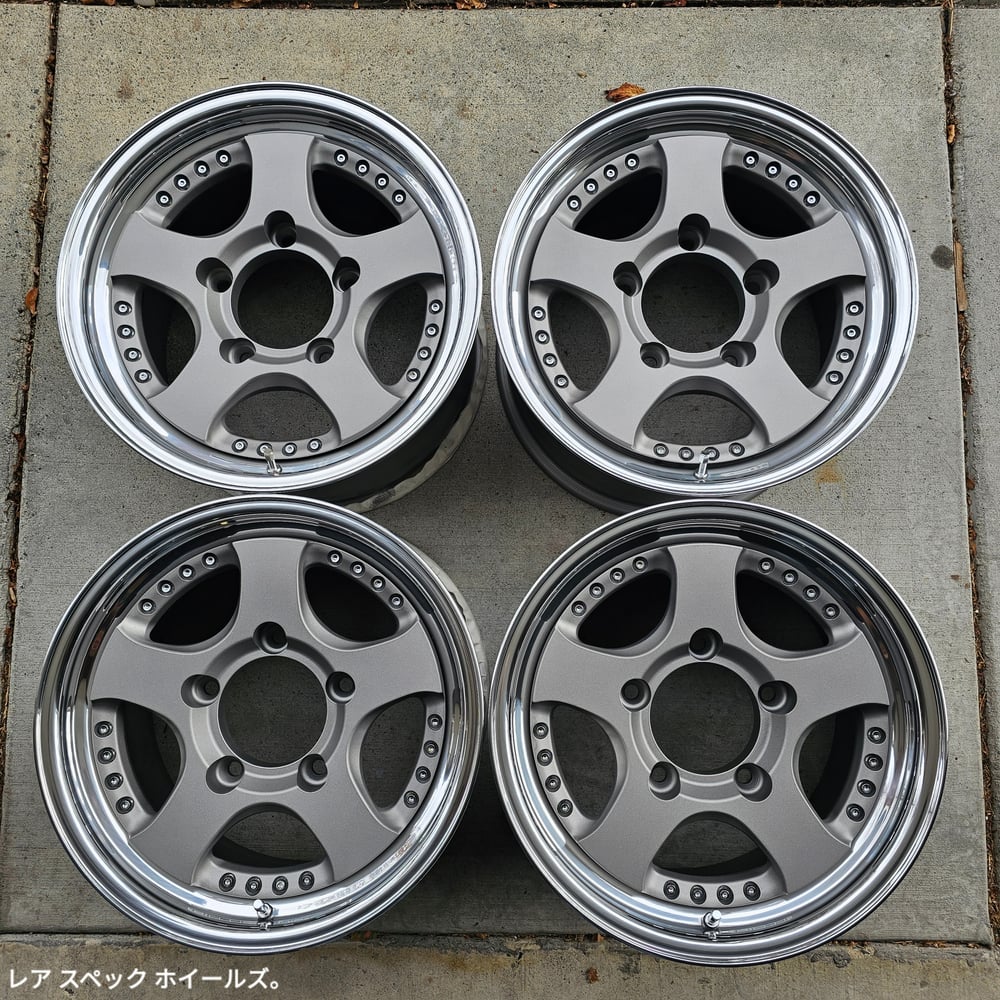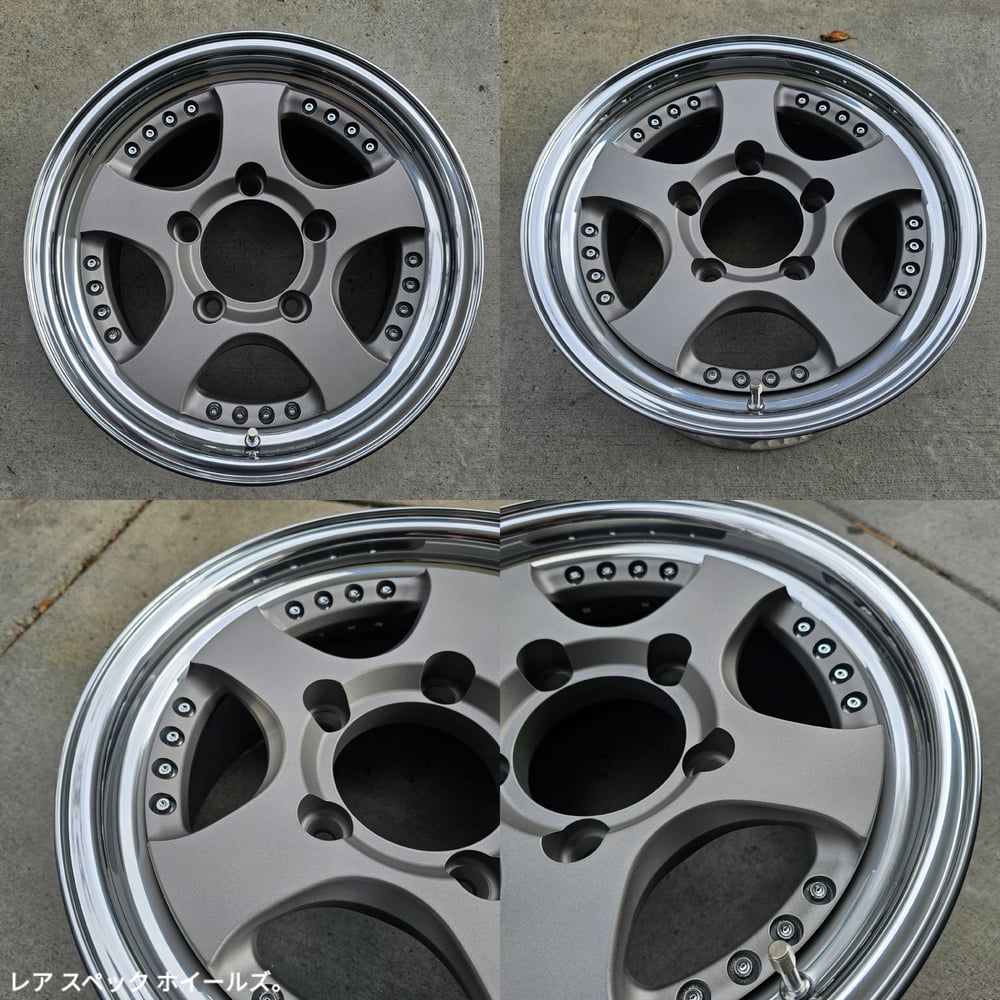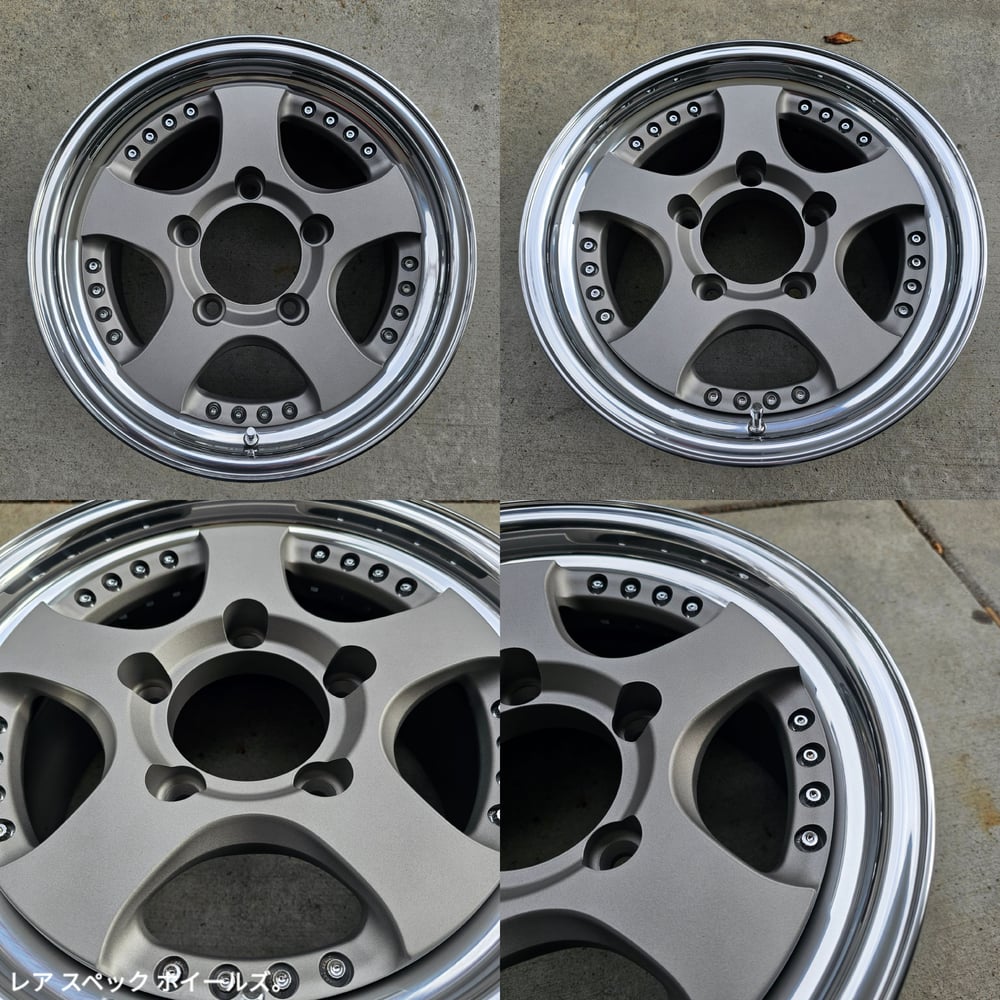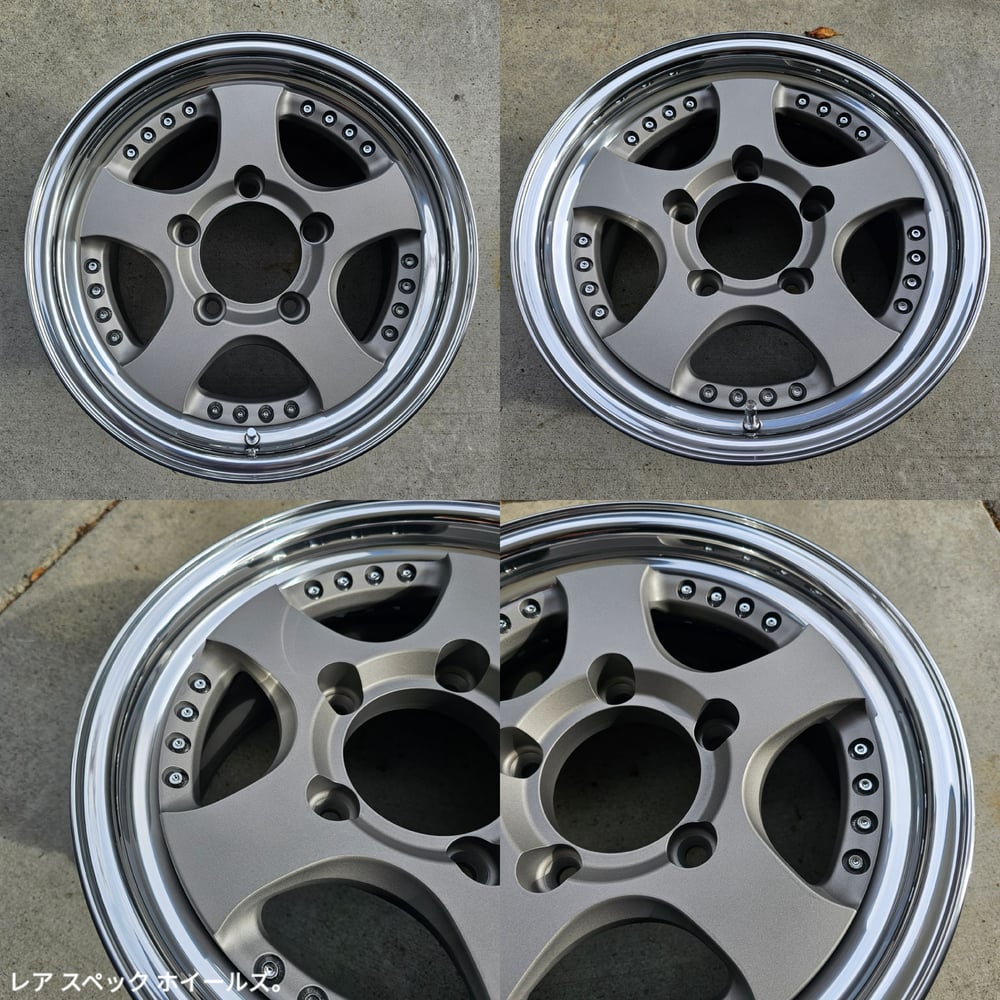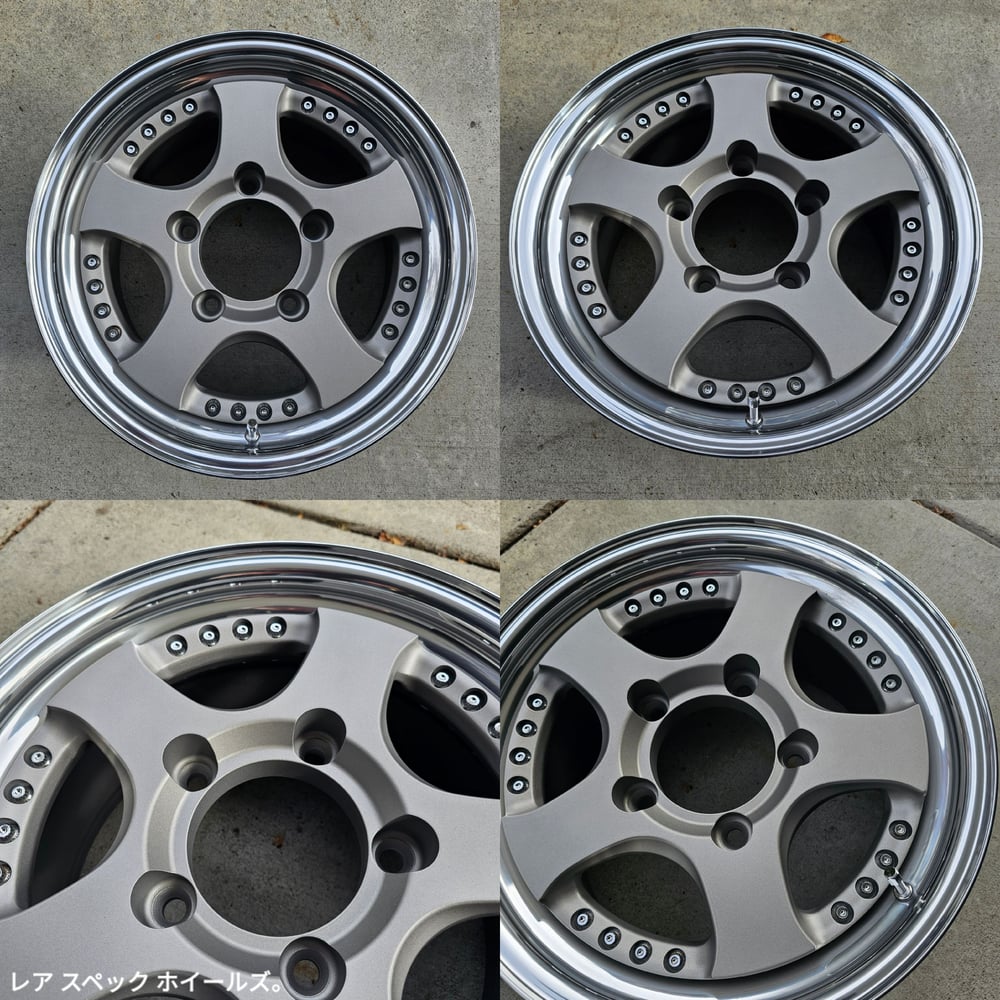 For Sale:
Set (4) 16x9 +49
PCD: 5x150
Hub Bore: 112mm approx
Lodio Drive Composition 4 Bayonet
Super Star Wheels Japan
Made in Japan
Refinished. Faces and inners stripped and coated in Gun Metal Grey Cerakote. One outer was damaged, weld split, and new 16x1.75" was custom made (3pc weld except one that one replaced). All outers were polished. New valves, nuts and inner spoke bolts. Original M8 Super Star hardware cleaned up and repolished.

Please use your discretion based on the photos provided. For more info or photos, please message directly.
For customers outside of Canada, it is possible that clearance fees, customs, and taxes will apply on entry to your country. Please familiarize yourself with these before making a purchase. Most items purchased are shipped via UPS.
All wheel purchases are final sale. No returns or refunds.