16x9 -15 Frontline SFW I 2pc Super Forged Weapon by Mozzer 5x150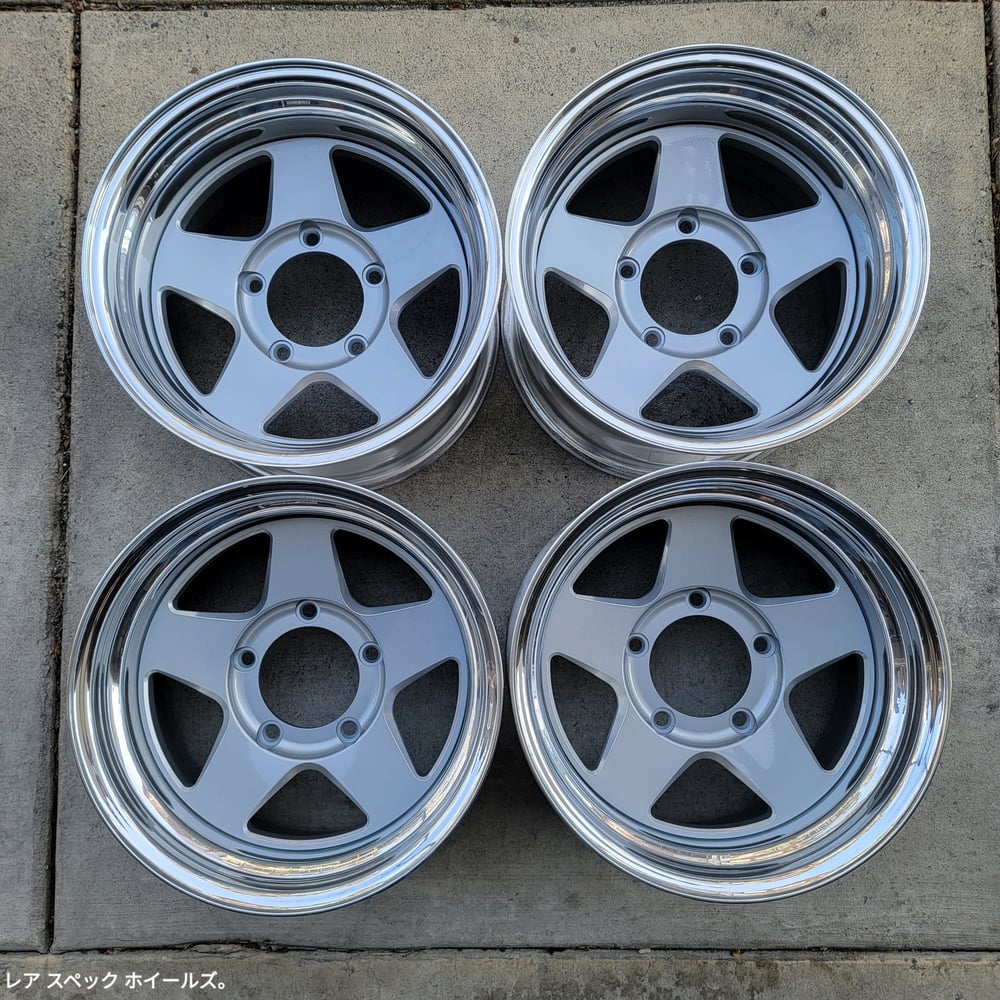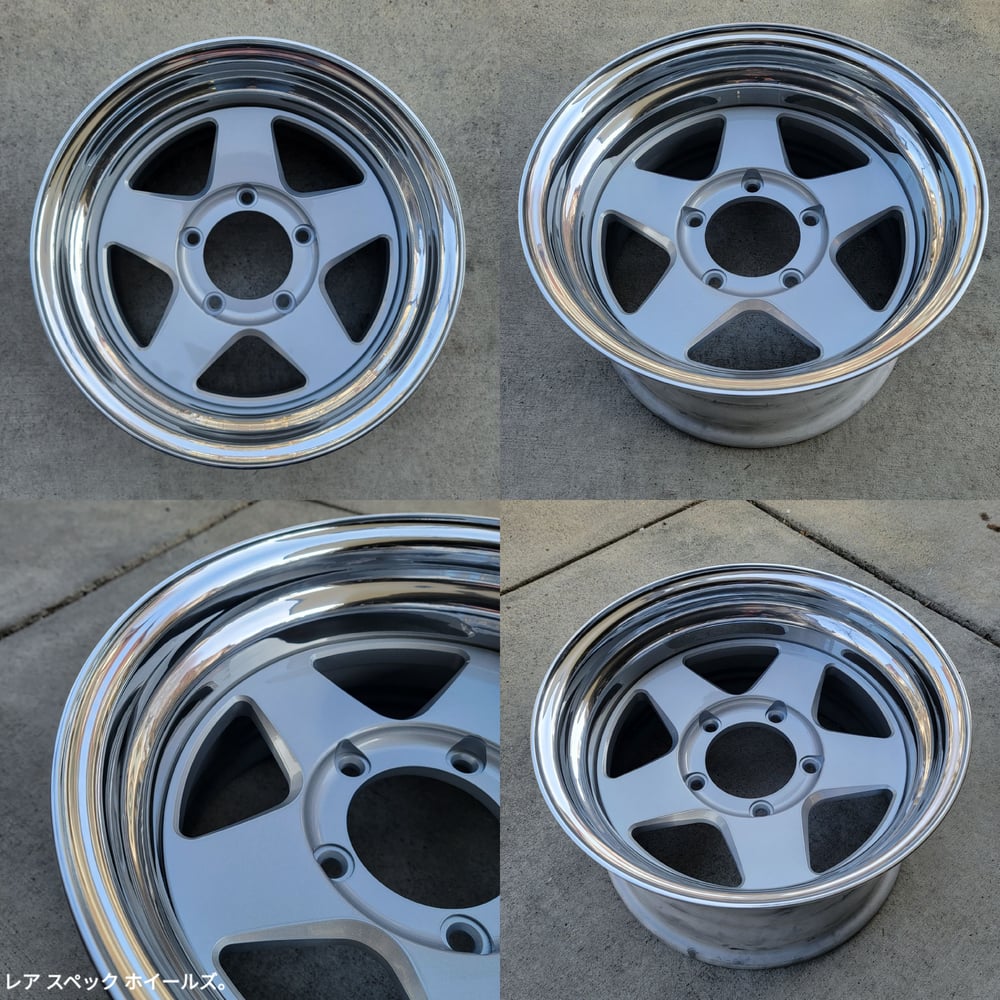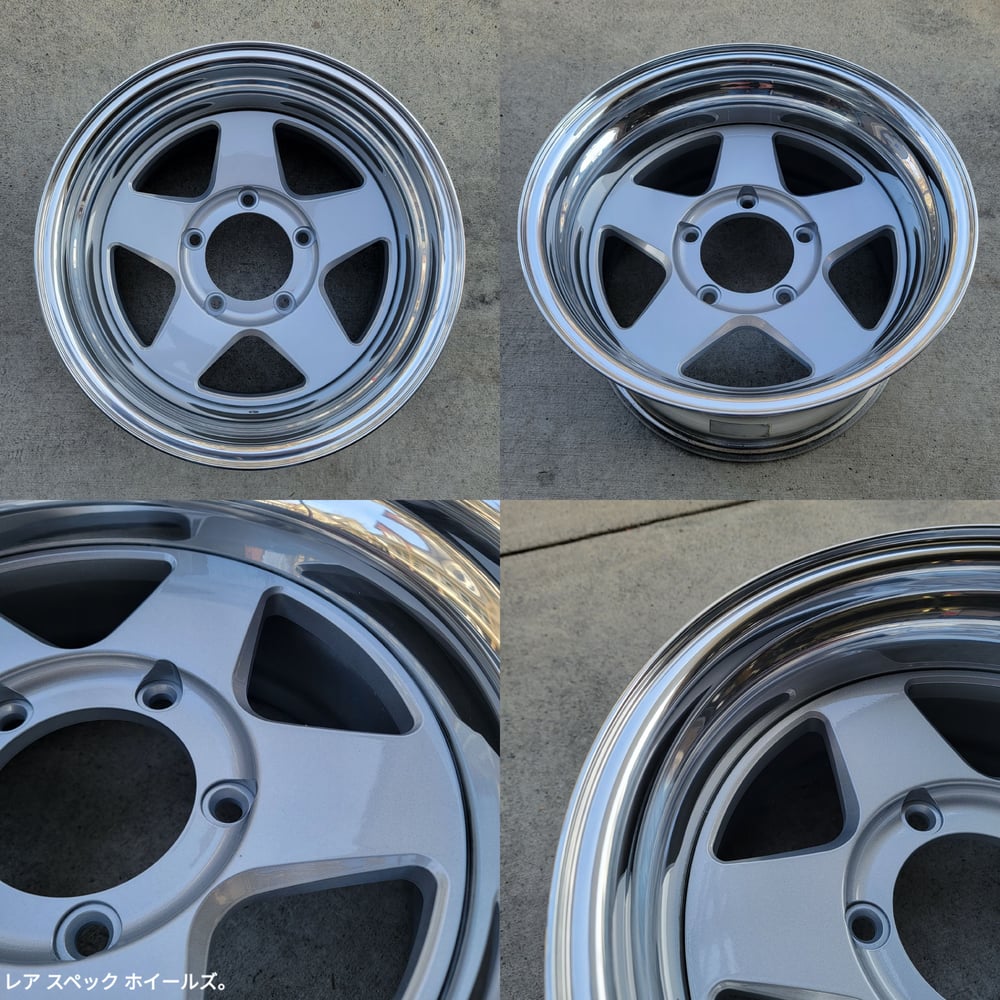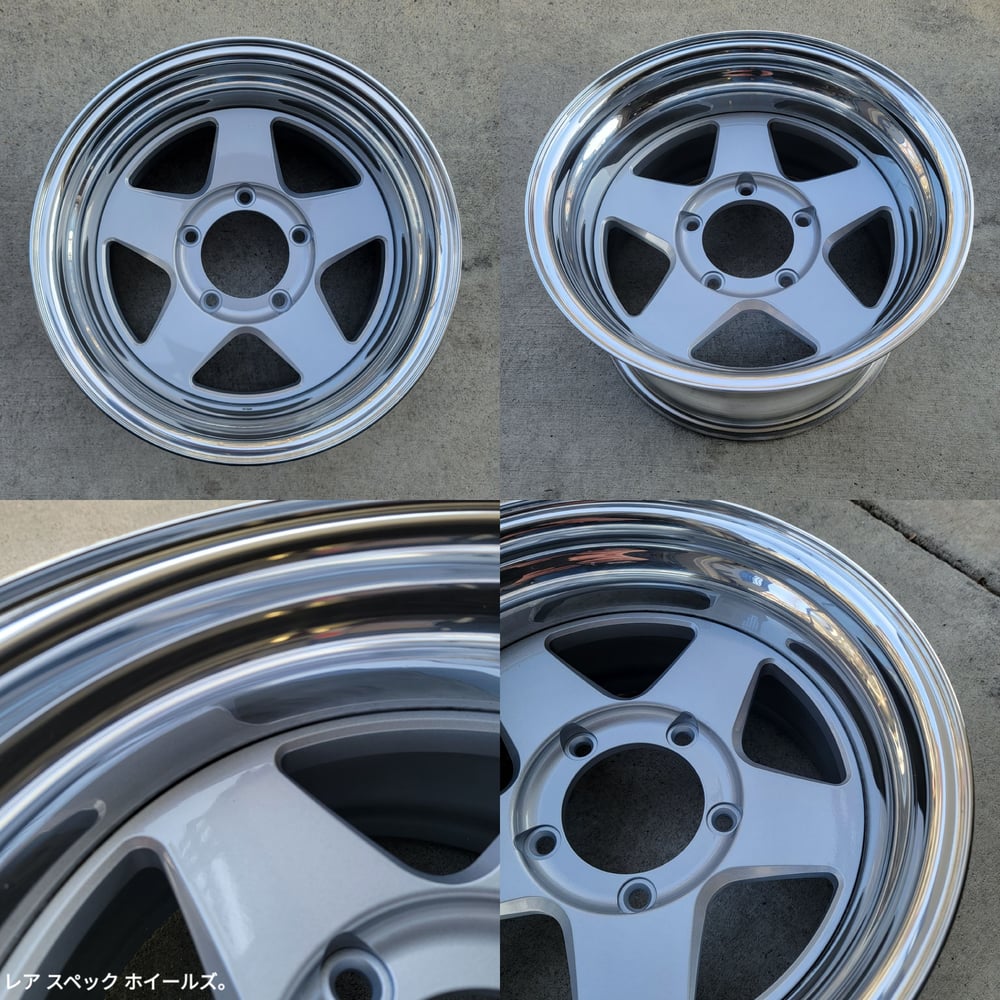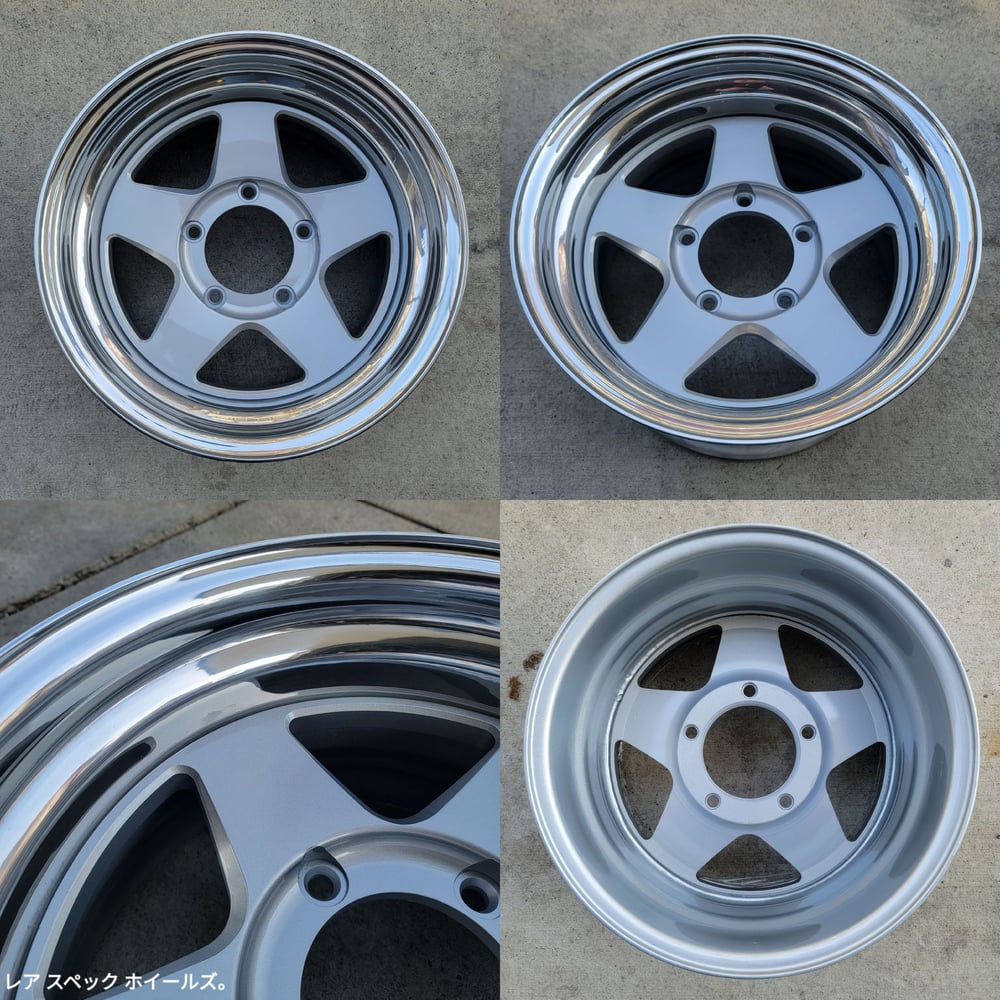 For Sale:
Set (4) 16x9 -15
PCD: 5x150
Hub Bore: 110mm approx
Frontline SWF I 2pc Super Forged Weapon by Mozzer
Raguna Co JP
Made in Japan
2pc forged construction. Originally this was a 16x8 & 16x9 staggered set. The wheels were fully stripped. Two of the wheels were cut apart and new 16x6" outers were welded on. Faces and inners repainted Toyota Celestial Silver. New Valves included.
Please note the corrosion on the outer. Although they are fully refinished, no warranty provided or implied. Please use your discretion based on the photos provided. For more info or photos, please message directly.
For customers outside of Canada, it is possible that clearance fees, customs, and taxes will apply on entry to your country. Please familiarize yourself with these before making a purchase. Most items purchased are shipped via UPS.
All wheel purchases are final sale. No returns or refunds.