15x8.5 -20 Gash by Work 6x139.7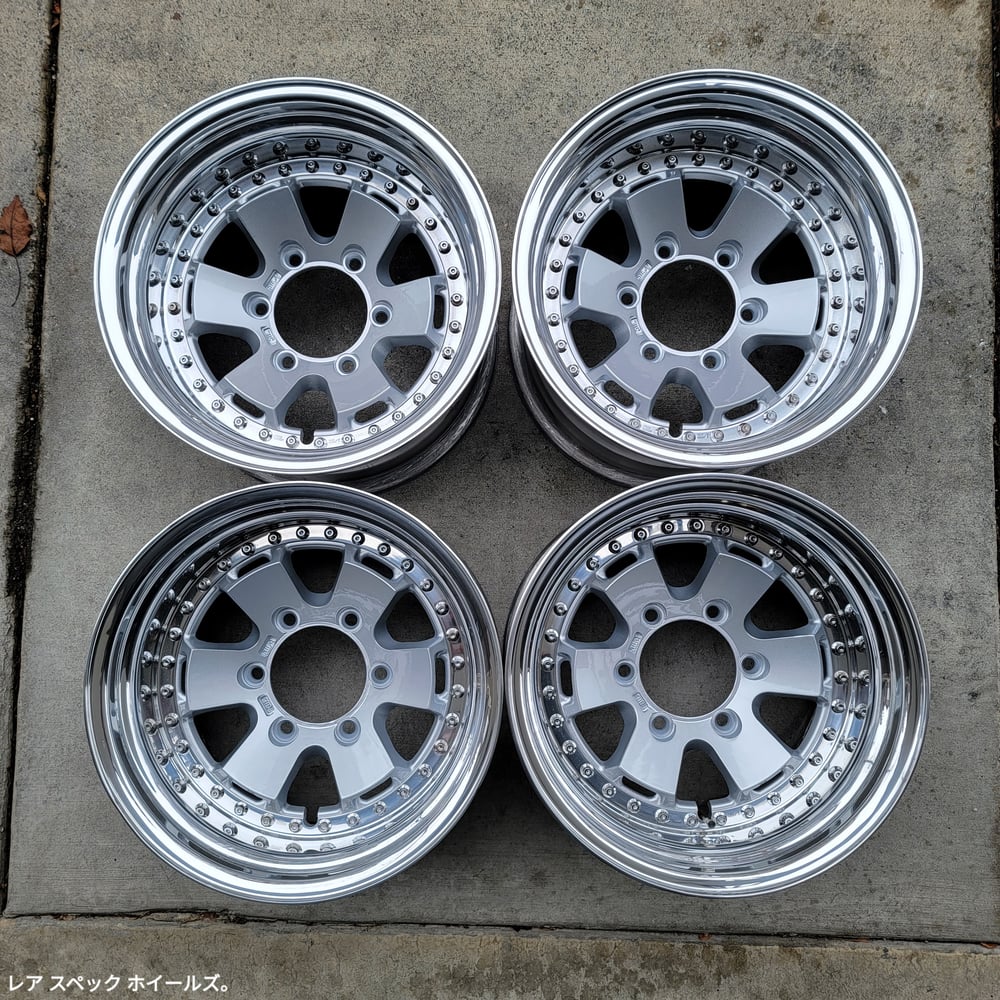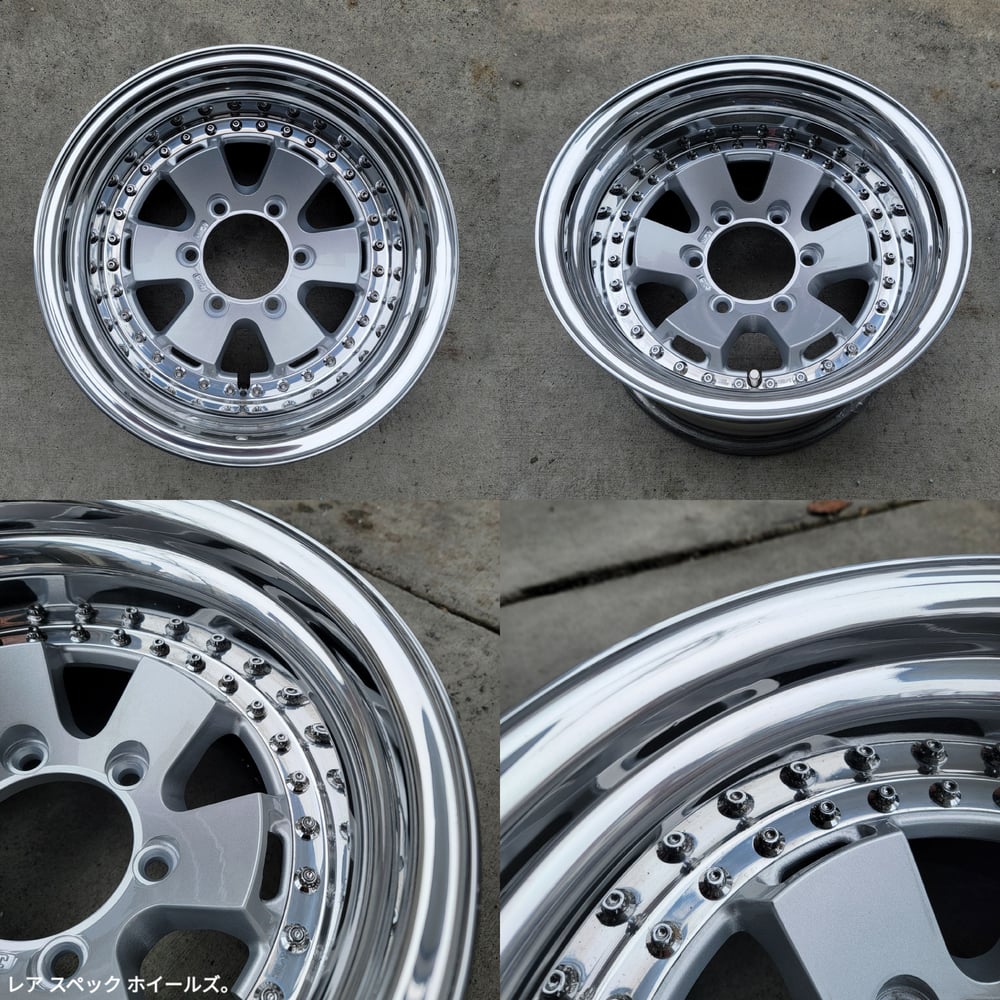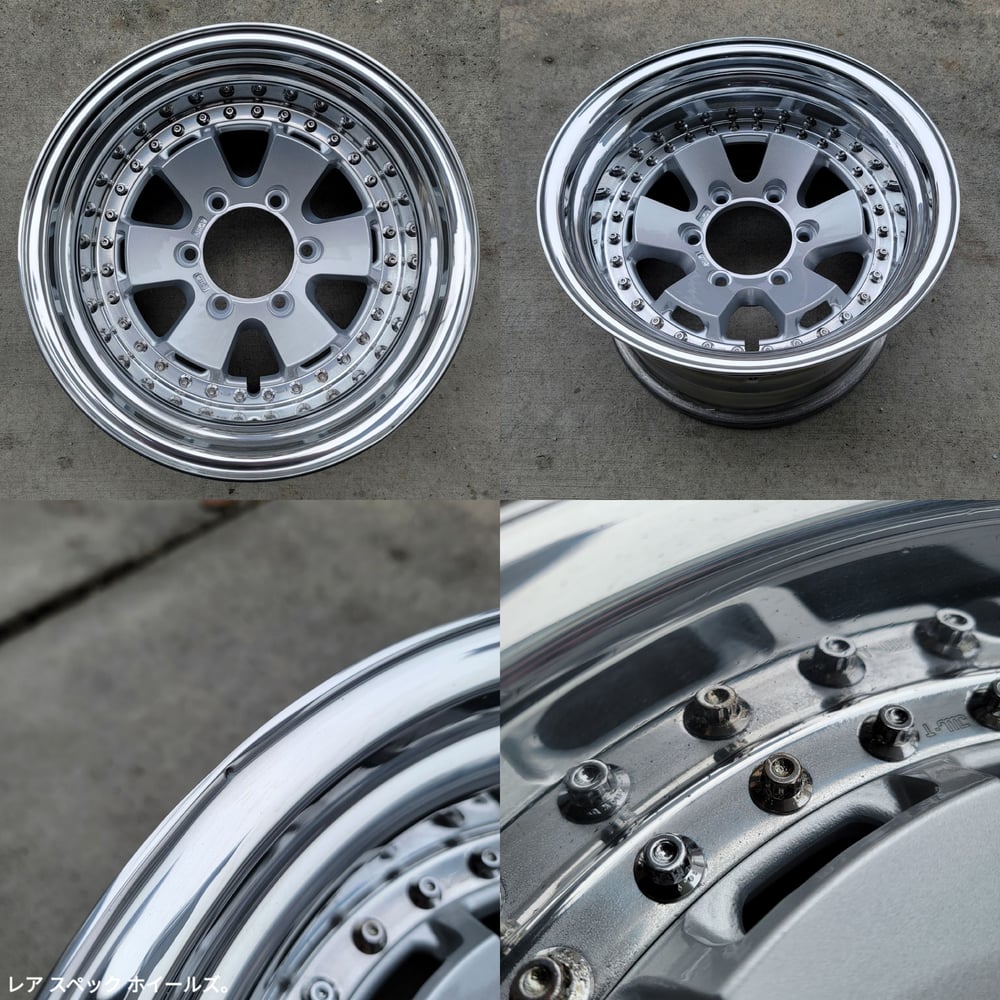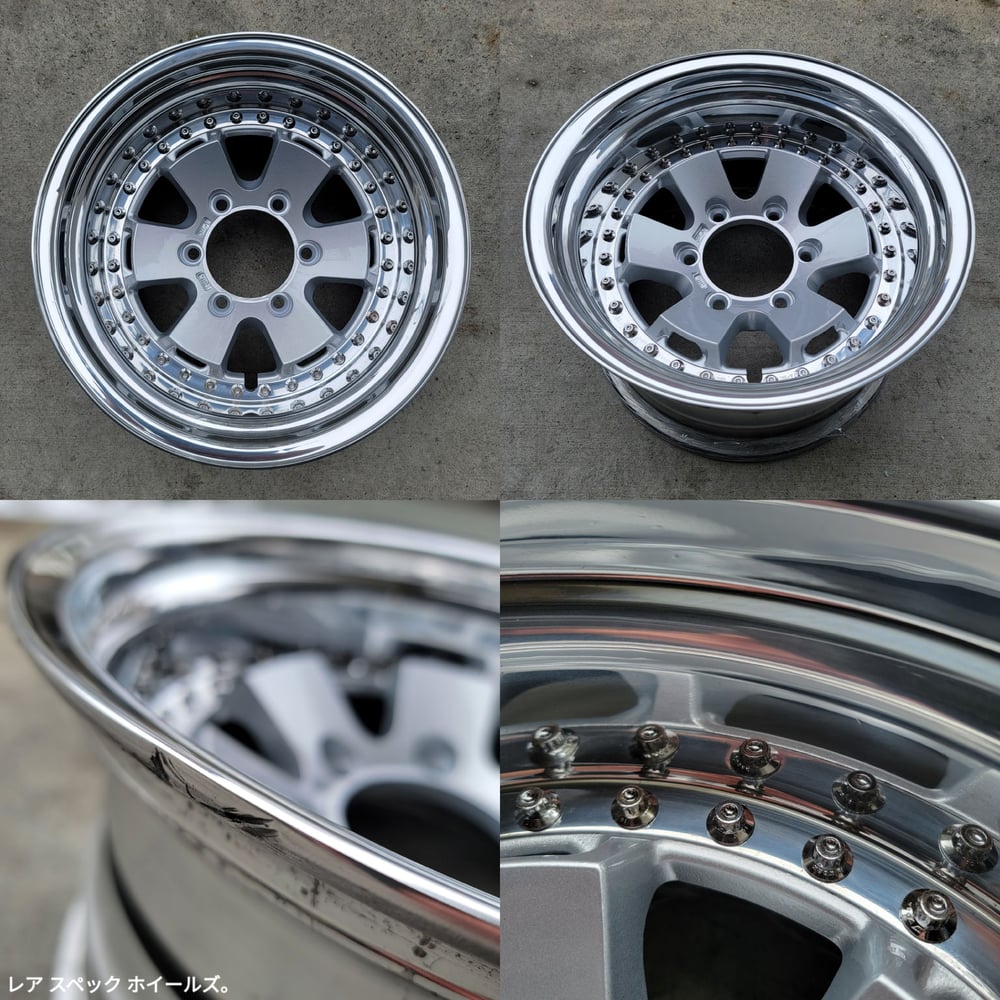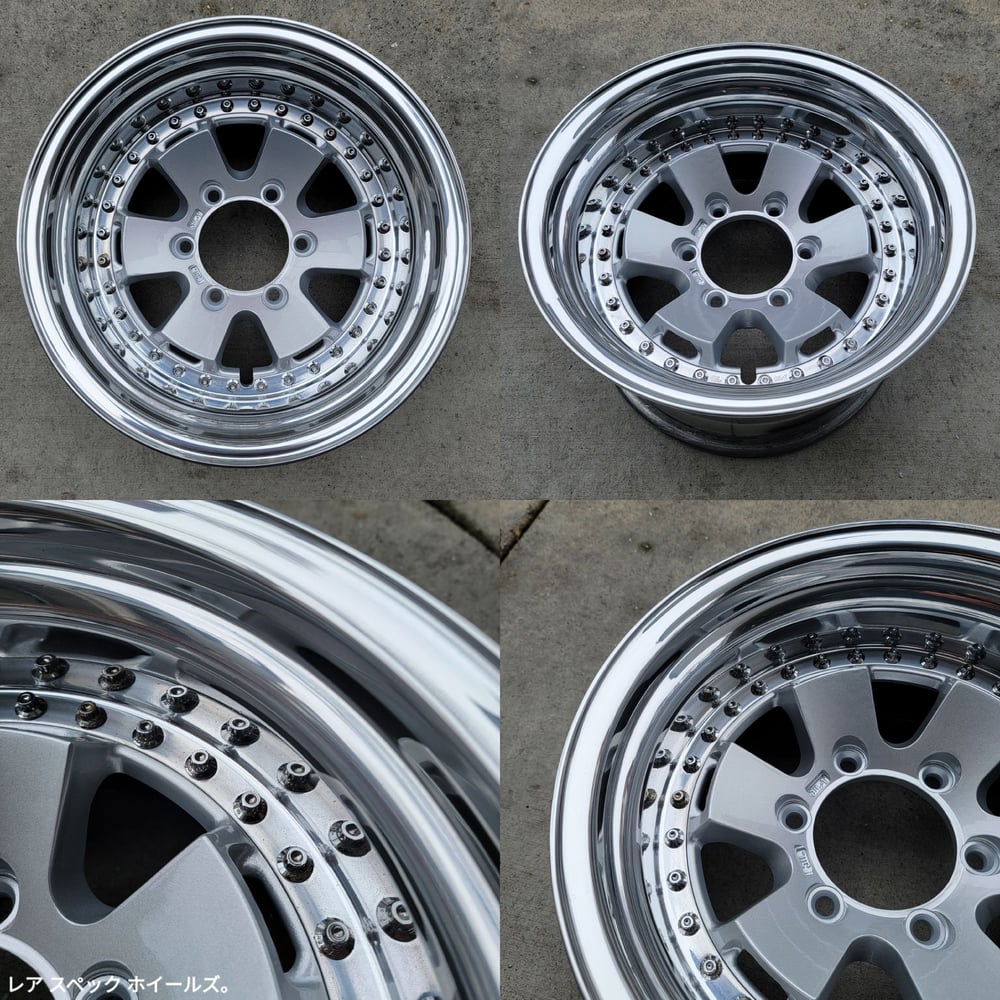 For Sale:
Set (4) 15x8.5 -20
PCD: 6x139.7
Hub Bore: Approx 112mm
Gash by Work Wheels JP
True 3pc construction. Faces have been fully restored. Outers and inners have visible pitting from age/corrosion. Original M8 Work Hardware is in fair condition. New M8 nuts installed. New Valves installed. Fresh seal.
Wheels sold AS IS.
Please note the corrosion on the lips and hardware. No warranty provided or implied. Please use your discretion based on the photos provided. For more info or photos, please message directly.