15x6 +23 Raguna ZZYZX MZ200 5x150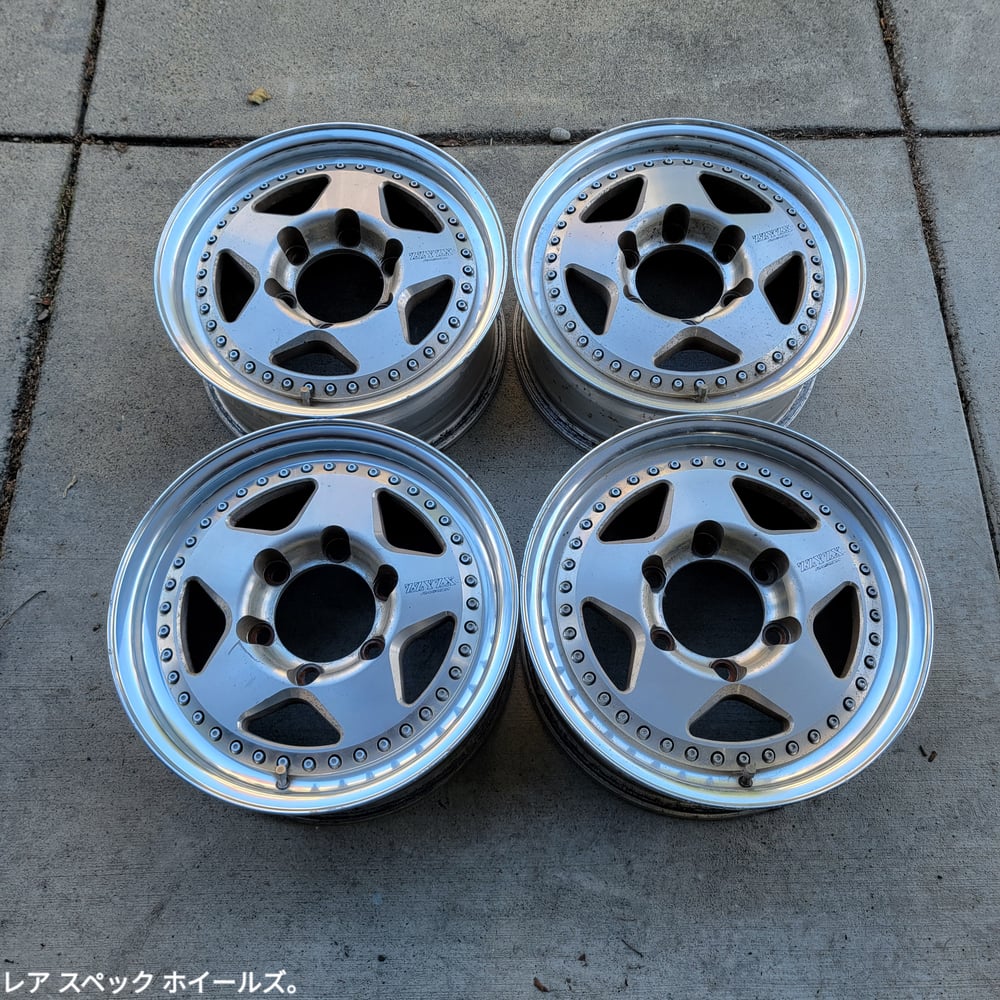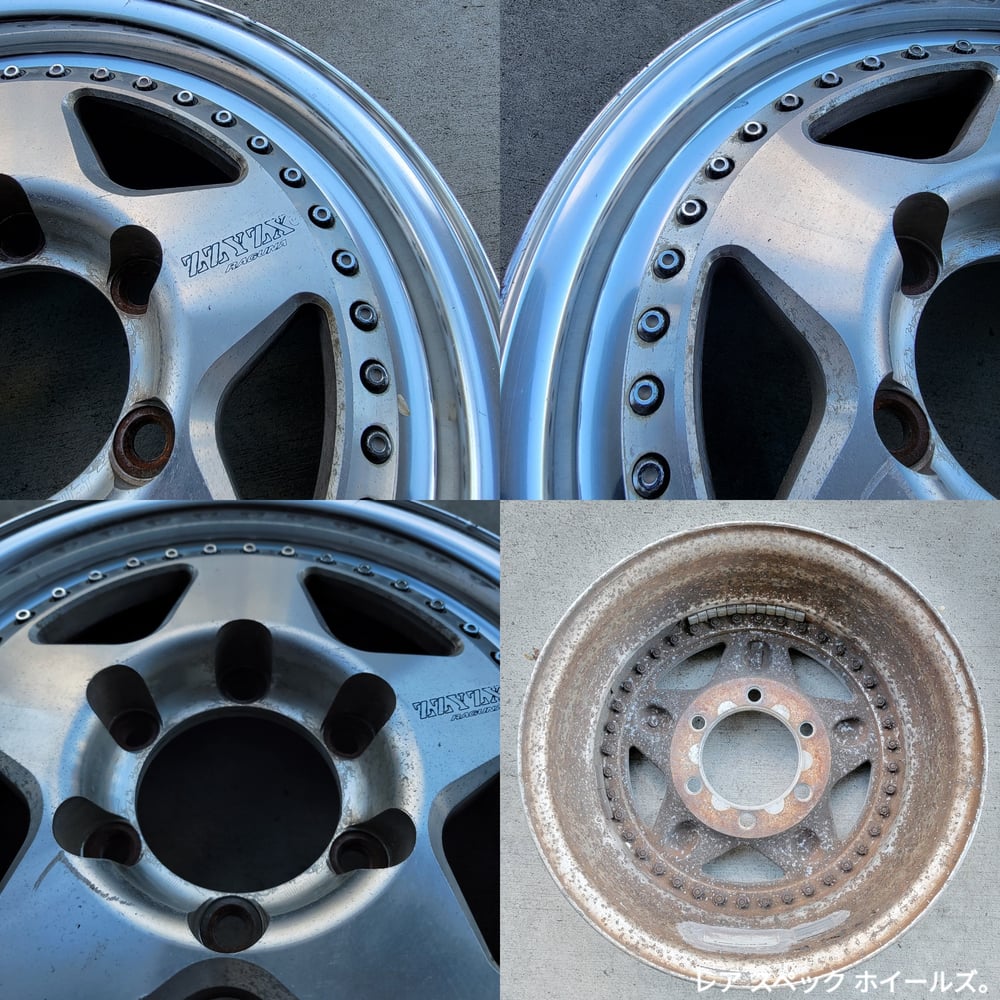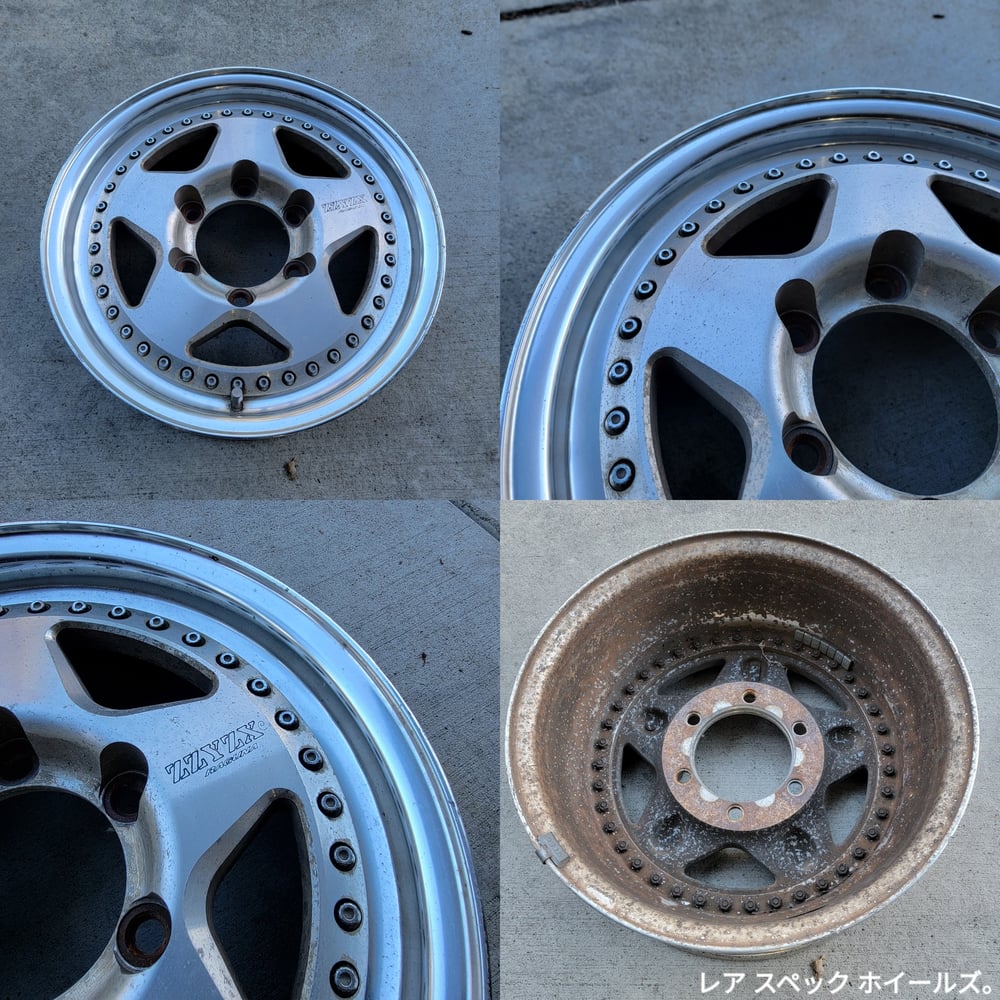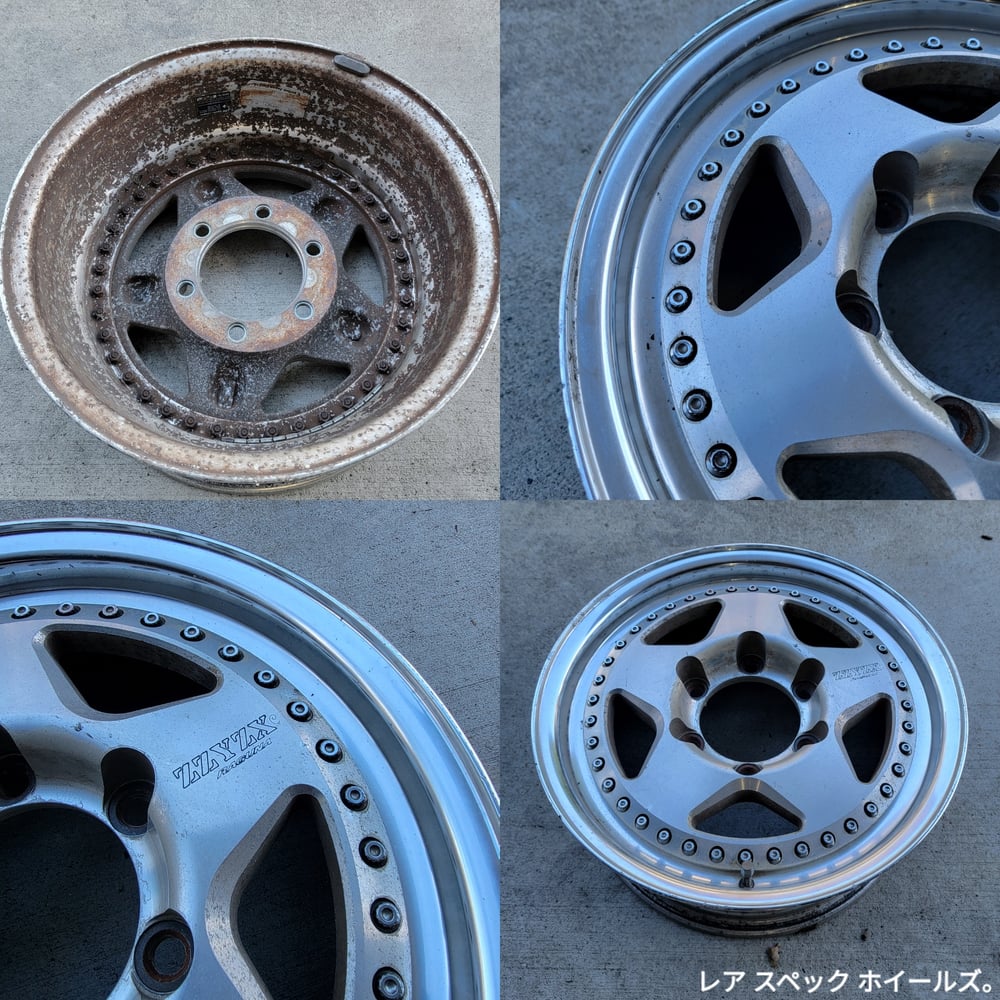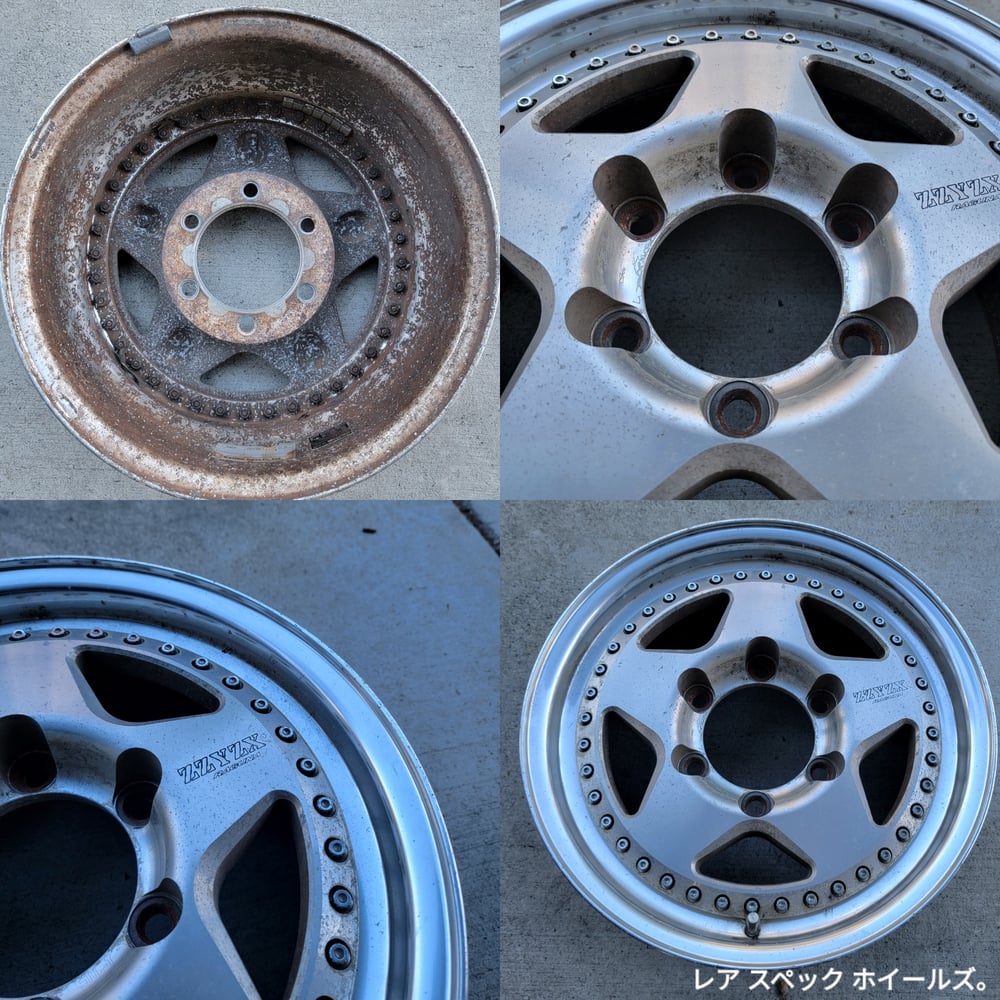 Set of 4 15x6 +23
Raguna ZZYZX
6x139.7
110MM hub
Made in Japan. Three piece design with center mounted on top, lip and barrel welded. Wheels are in decent condition but have typical rash, paint chip and corrosion on lips.
Sold AS IS. Please examine the photos. More photos available upon request.
Can be refinished or relipped for extra. Please email [email protected]
Shipping prices have gone up. If the cost is less than the price paid, a difference would be refunded to the buyer.