14x8.75 -25 & 14x9.25 -31 August Japan Feroce 4x114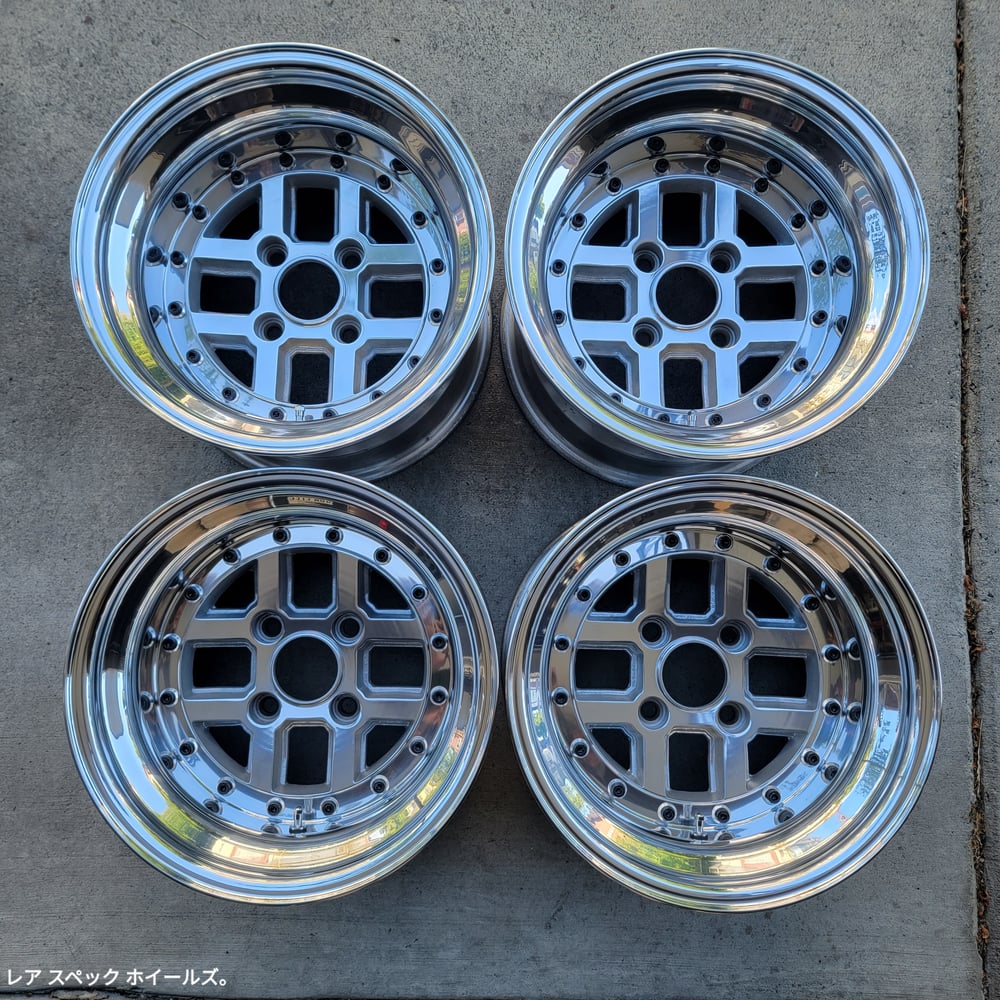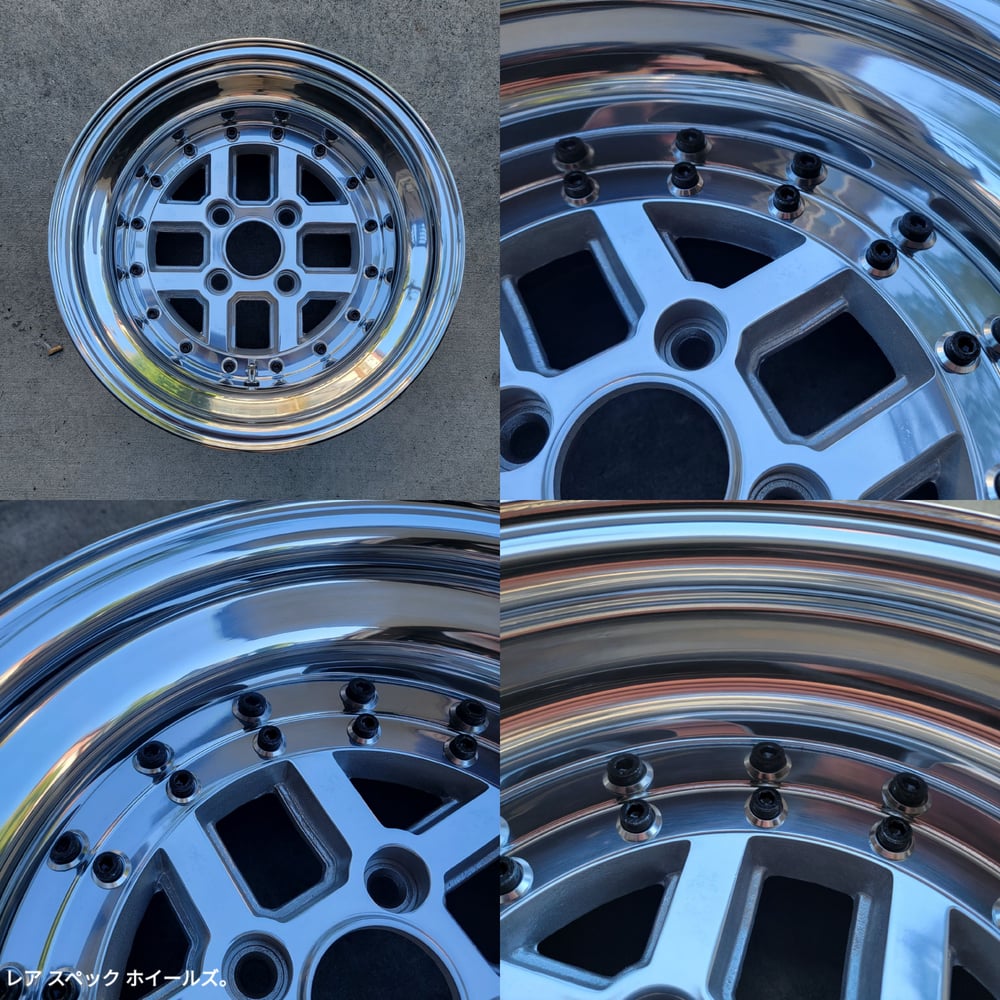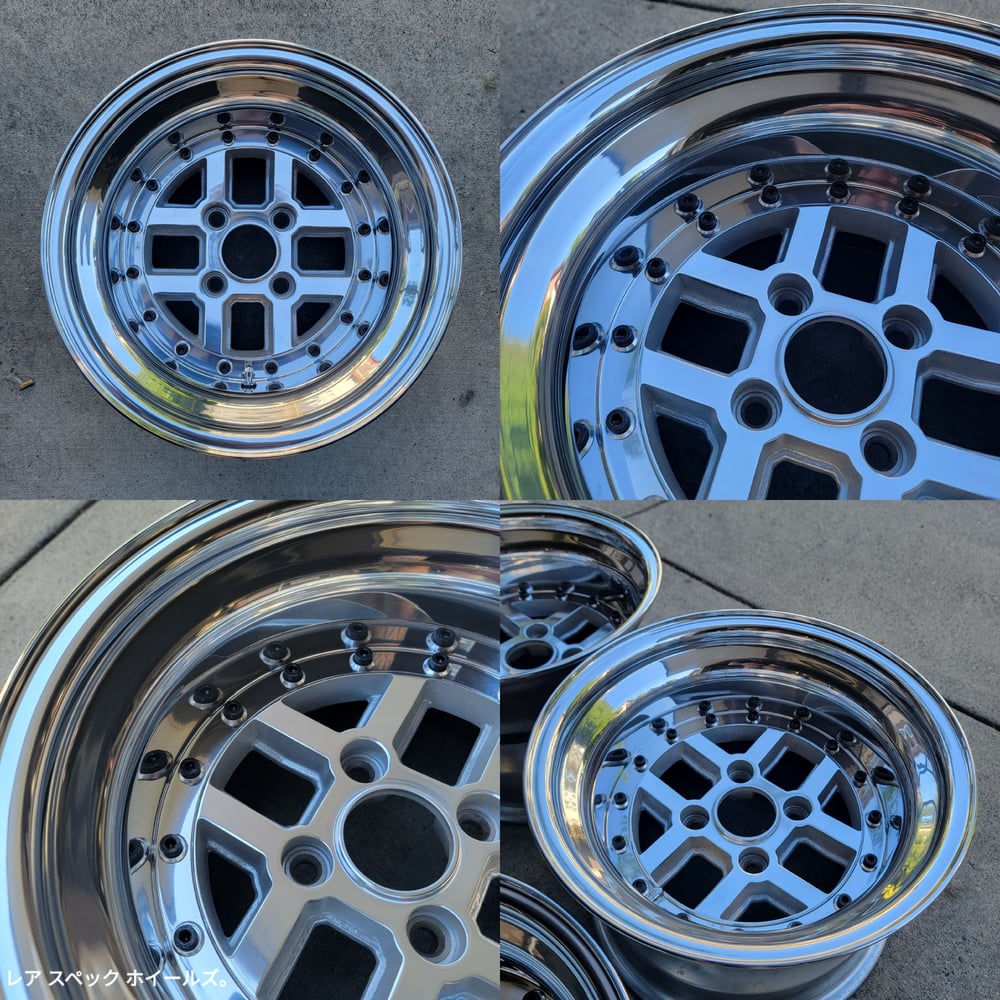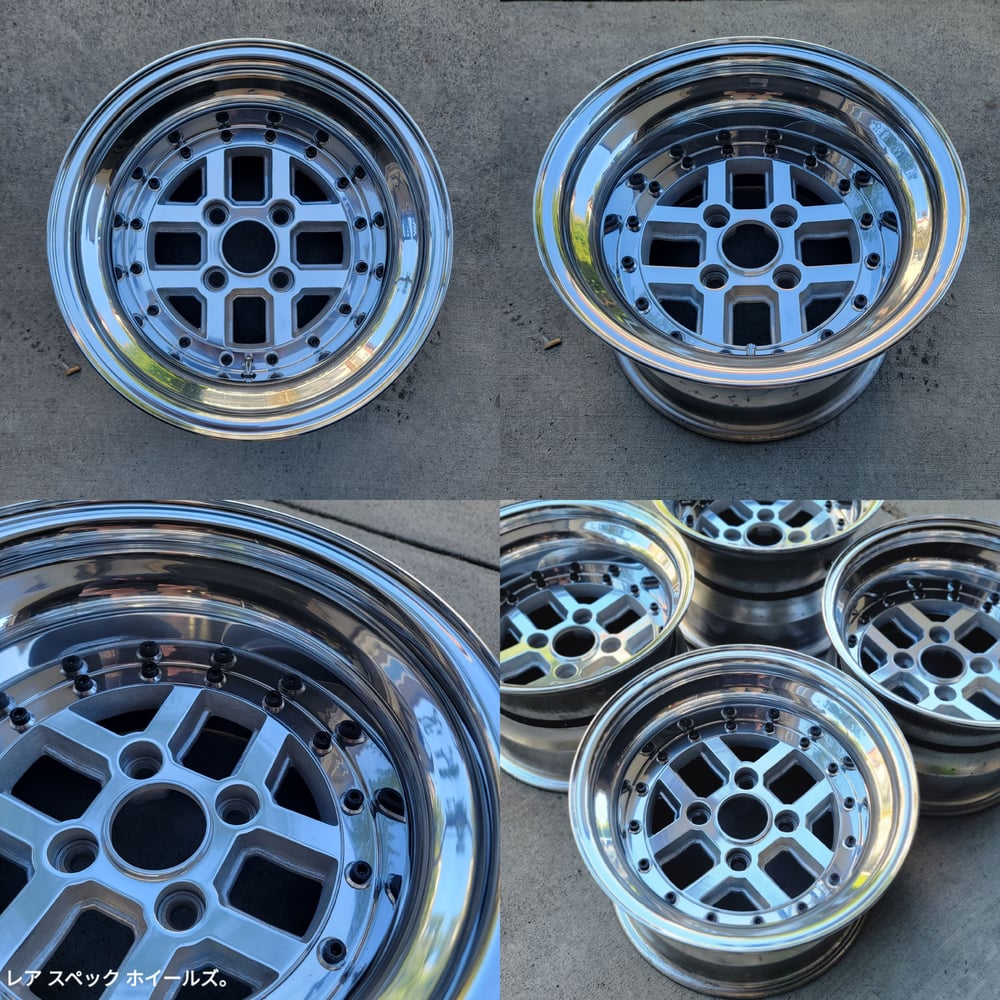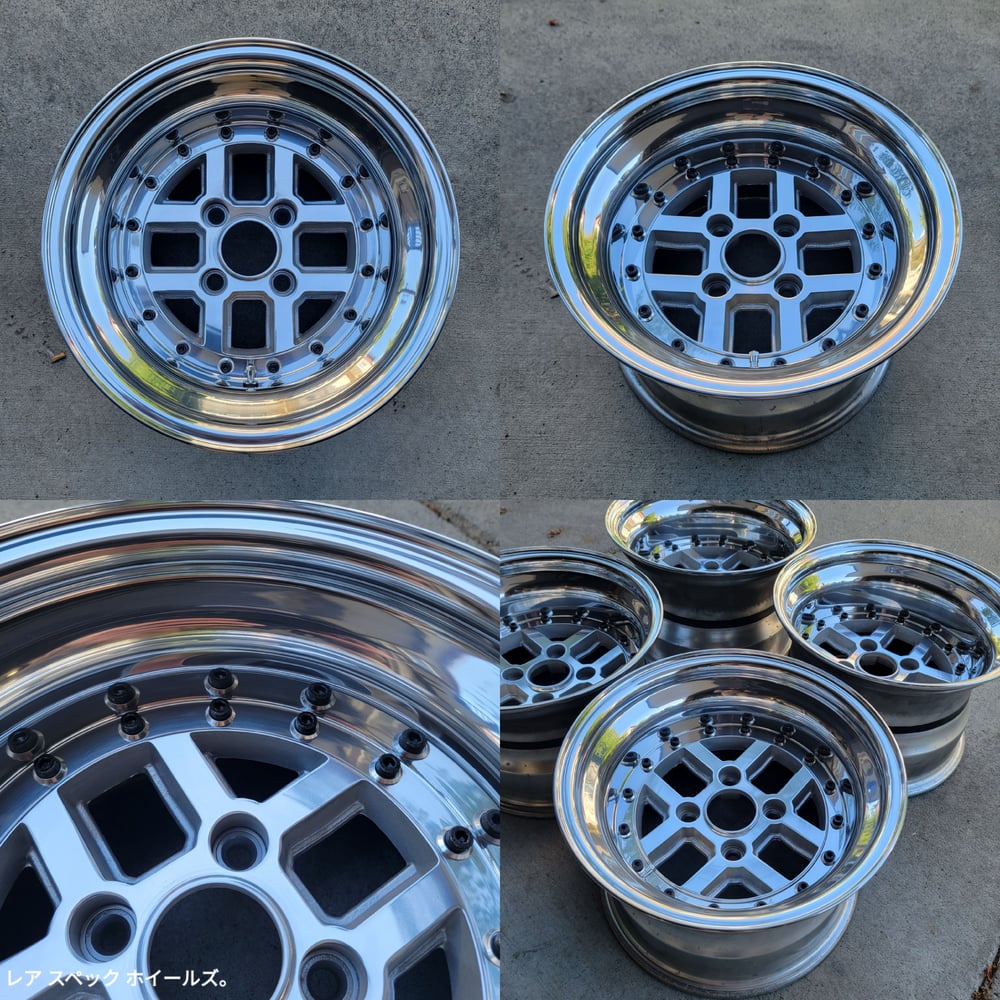 For Sale:
Set (4) 14x8.75 -25 & 14x9.25 -31
PCD: 4x114
August Japan Feroce
August Japan Co. Ltd.
Made in Japan
Originally, this was a 14x6 & 14x6.5 staggered set. The wheels were fully split and stripped. Custom made polished 4" and 4.5" outers were welded back onto the barrels. Faces were hand polished, tumbled, and Cerakoted clear. New M8 black zinc plated bolts, new M8 nuts, cone washers and new valve stems installed.
Please note the slight pitting on the inside of the spokes/face. This is very common for wheels that were produced in the 1980s. Every effort was taken to make these look great, so any slight imperfections on the wheel are just part of the character of the wheel. Although they are fully refurbished, no warranty provided or implied. Please use your discretion based on the photos provided. For more info or photos, please message directly.
For customers outside of Canada, it is possible that clearance fees, customs, and taxes will apply on entry to your country. Please familiarize yourself with these before making a purchase. Most items purchased are shipped via UPS.
All wheel purchases are final sale. No returns or refunds.